We take some time over the weekend to talk about the past – welcome to Counterclockwise. The year is almost over and we're in a lull between Black Friday and the end-of-the-year holiday shopping craze. But this period back in the day has seen some major sales... of company's offices. Several important announcements were made too, including the iPhone escaping the chopping block on a technicality.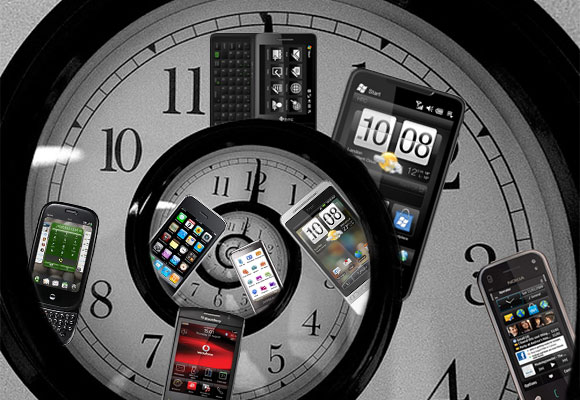 The WP king that almost was
Two years ago almost to the day Nokia unveiled the Lumia 620 – the first entry-level Windows Phone from Nokia's second generation Windows Phones. It offered impressive specs like a sharp 3.8" WVGA display with Nokia's ClearBlack tech, a speedy Snapdragon chipset and a 5MP/720p camera, features unmatched by Androids in this price range back then.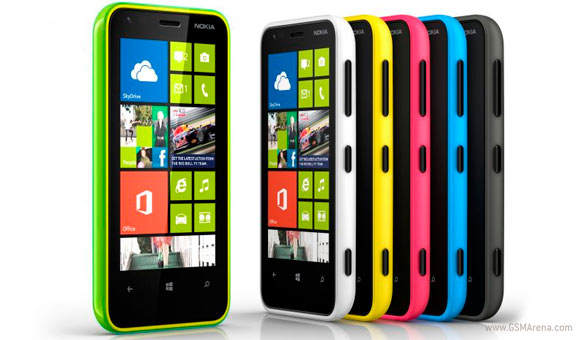 The Lumia 620 is one of the most popular WP handsets to this day – numbers from AdDuplex published a week ago show it holds 4% of the global market and is the 6th most popular WP device. It never lived up to what came a few months after it though, the Lumia 520.
The Nokia Lumia 520 is the face of Windows Phone – similar specs as the 620 (but with a bigger screen) and promotions that often have it selling for $50 or less pushed it miles ahead of other WP devices. At last count it (and its variants) still make up a third of all WP handsets, while the third generation budget offerings are still struggling to make their mark.
Windows Phone as a platform still has a long way to go, but it's on an upwards trajectory. A year before the Lumia 620 was announced, IDC reported slow progress.
Paying the rent
The two phones above bear the Nokia name, though the provenance is not as clear cut - the Lumia line was sold and is now under the brand of Microsoft. The sell-off started before that, a day before the Lumia 620 hit the limelights, Nokia sold its headquarters in Finland – some 48,000 square meters of office space that was Nokia's home since 1997. Nokia got €170 million out of the deal, but had no intention of moving out – instead it started paying rent.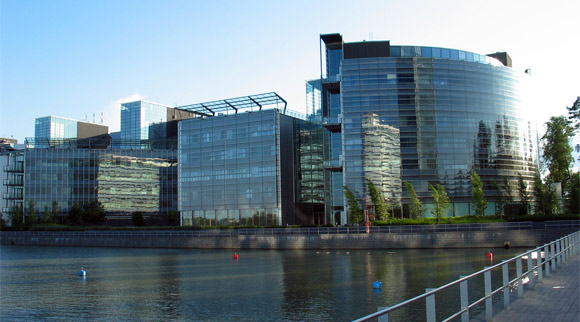 These things happen, months later Sony sold off its Tokyo offices for $1.2 billion. That came about a year after Sony acquired Ericsson's stake in Sony Ericsson and refocused the smartphone maker to smartphones.
The iPhone before and after it proved itself
While former giants Nokia, Microsoft and Sony were struggling, Apple was on the rise. At the end of 2008 AT&T in the US decided to support only one platform and as a Senior Member of the Technical staff put it, Symbian is "a very credible and likely candidate."
So Symbian stayed, WinMo was kicked out and iOS (iPhone OS at the time) was pardoned because Apple handled the software support itself. Not that we think AT&T didn't have enough foresight to see the iPhone is going to be huge.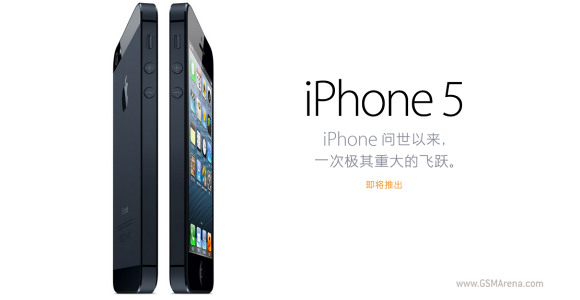 That year Symbian fell under 50% market share for the first time in a long while, but Nokia alone still held over 40% of the market. Even BlackBerry sales were increasing in great numbers. As for Apple, the iPhone 3G was outselling Windows Mobile both in the US and worldwide.
Fast forward to the last couple of years and we see iOS continuing to grow. In late 2012 the iPhone 5 expanded to 55 new countries and was even getting ready to go after the vast Chinese market, bringing the iPad 4 and iPad mini with it. A year later the iPhone 5c and the iPads were the best sellers of 2013's Black Friday.
Two screens are better than one
A year ago a Russian company launched an oddball device – the Yotaphone was a seemingly regular Android smartphone, except it had an e-ink display on the back. This year Yota is back with the sequel, which brought an even bigger e-ink screen and spruced up the rest of the specs.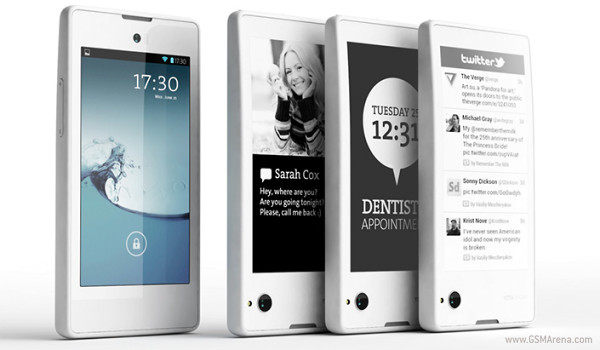 Android XP
Android 2.3 Gingerbread was unveiled in early December 2010. It brought improved power management, boosted performance and added a better camera interface. The update also included text selection and support for NFC.
At the same time Android 2.2 Froyo was the most popular version, having just reached around 44% distribution and surpassing 2.1 Eclair. A year later the gap widened and Gingerbread powered more than half of Android devices, while Eclair still held a respectable 35%.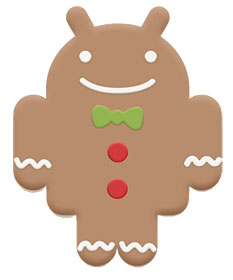 It's been two years since then – an eternity in tech – and version 2.3 still has a noticeable presence of around 9%. That's more than Ice Cream Sandwich has, while the latest version 5.0 Lollipop is yet to make its mark.
Still, Gingerbread's share is declining and is no longer a major consideration for developers. For a while though it looked like Gingerbread is here to stay, something like Windows XP, which still alive and kicking, even gained market share early this year (no, really) while Windows 8 was struggling to expand.
i
Gsmarena has a problem to solve: Windows 10! Full Windows system 8.1 and 10 are entering the Tablet and Phone gadgets.
?
haha, u has inspired me to dreaming on a symbian smartphone with: 5.3" FHD IPS LCD, 16M Color, PureMotion HD+ up to 300Mbps DL & 50Mbps UL speed support bluetooth v4.1, wifi 802.11ac, NFC & DLNA connectivity 32GB + Micro SD up...
S
My first smartphone ran Android 2.3.6 OS and was just an average phone. It was Samsung Galaxy Y S5360.