You'd think that tech companies are busy marketing their existing products for a final holiday buying spree, but it turns out some defining moments in mobile history happened around this time of year. This edition of Counterclockwise recounts several of these occasions – the gossipy birth of the Nexus line, jumping to a next-generation cellular tech and bringing high-quality video to people's pockets.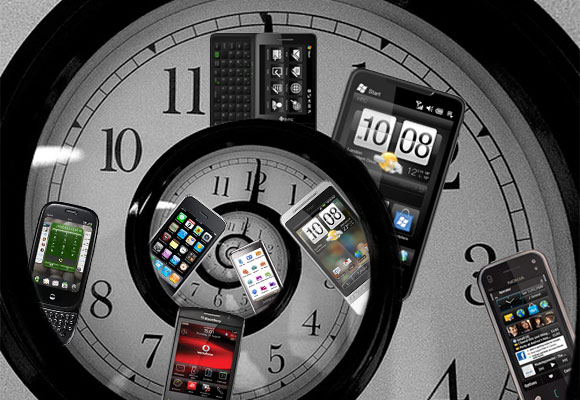 Nexus of power
Google started Android as a software platform, but before 2009 had come to an end there were strong suggestions that Google will turn to hardware and produce its own phone. Not a simple developer version like the ones the search giant gave its employees and attendees to Google I/O. Instead it would be a proper, Google-branded phone.
The new phone - to be named Google Nexus One – would come with a new business model too. It was to be sold with no subsidies (uncommon in the US at the time) and it will be sold from Google and select retailers.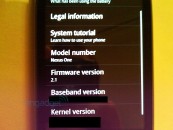 Android 2.1 runs on Nexus One, shows off some new features
The phone was to be pretty impressive too, with a 3.7" AMOLED display, a Snapdragon chipset with 1GHz processor and a 5MP camera. Better yet, it came with Android 2.1 with Google-customized software, instead of the usual HTC skin (the Nexus One was based on the HTC Desire).
Two years later, with the phone market secure, then CEO Eric Schmidt let it slip that Google will be launching a Nexus tablet within six months. One was badly needed – while Android phones were going strong against the iPhone, Android tablets were simply no match for the iPad. The one that came close was Amazon's Kindle Fire and that ran a completely de-Googled Android.
It was speculated that Google will partner with Motorola, which made the Xoom, the first Android 3.0 Honeycomb device (and one of very few). In the end Asus got the gig and produced the Nexus 7, which was unveiled at Google I/O in June 2012 along with a new brand of Android, Jelly Bean.
Fast gets faster with LTE
The first generation mobile phone networks are buried deep in history and nostalgia for car phones, but it was the second generation, colloquially known as 2G, when "cell phones" really exploded in popularity. It was mainly voice and text oriented though with tech like CSD and GPRS used for data on the go.
That was slow however – you could send email and fax, browse WAP sites too. Then came 3G, which brought home Internet speeds to the mobile phone.
Before Christmas 2009 Scandinavian carrier TeliaSonera launched the first 4G LTE network, promising unheard of speeds up to 100Mbps, more than double what the fastest 3G could do at the time.

There weren't any phones that support the new tech yet, but you could buy a USB stick and use it on your laptop. With CES and MWC just a couple of months away, the new 4G-capable phones were sure to arrive quickly.
Back in 2009 getting a 3G signal was no small feat and LTE sounded futuristic. Not to be left out, carriers started branding their upgraded 3G HSPA networks as "4G" for marketing reasons, which caused a lot of confusion later on about what "4G" really means.
To be fair, LTE wasn't officially a 4G standard, it was LTE-Advanced (150Mbps) that should have been the first, but again marketing pressure moved labels around. 5G is some way away, but we're already getting phones that support 300Mbps LTE, so there's no rush.
The biggest issue is data caps – these days you can blow through your data allowance in literally minutes or rack up staggering charges.
The future is bright, the future is 1080p
Video killed the radio star, then DVD did VHS in. TV manufacturers needed a new sales pitch and so High Definition was born. It had two levels – "HD" or 720p and "FullHD" or 1080p. The latter created a video with 1,920 x 1,080 pixel resolution, just over 2MP.
Not too long ago 2MP was considered good for digital photos, to do it at 30 frames per second required a lot of processing power that was hard to fit into a battery-powered, pocketable form factor. The first phone to do it was unveiled in mid-December 2010, was the LG Optimus 2X.
It was powered by Nvidia's Tegra 2 chipset, making it the first phone with a dual-core application processor to hit the market. There were "dual-core phones" before, but that was manufacturing boosting their numbers by counting the baseband processor, which handles communication duties instead of running apps.
We remember scratching our heads, wondering if Android 2.2 Froyo even supported dual-core processors. As late as 2012 there were claims – coming from none other than Intel – that the Google OS couldn't utilize multiple cores. Figures, Intel had yet to introduce a dual-core Atom for mobiles.
Things changed quickly – these days you can get mid-range phones that boast as much as eight cores. Some things stay the same though, there are still debates if more is actually better.
J
Ah yee olden G2X! Such a shame the US version was never updated to ICS. Many devs tried their best to upgrade it beyond GB, with mixed results. Thankfully those days are long past. With phones such as Moto G being able to please the vast majority, an...
D
2007 Christmas I got my n91 Still beating hard and loud It had 3g never used till date