Counterclockwise is a weekly edition that recounts great moments in mobile tech history, but this week we decided to twist things a bit. We dug up the strange ones, devices that you may not remember but will make great exhibits in a museum of curiosities.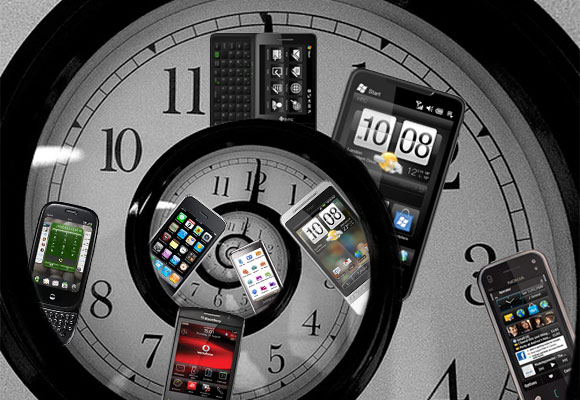 We'll skip over relatively well-known efforts like the Siemens Xelibri series and Nokia's post-modern designs.
Sharp Aquos Phone The Hybrid 007SH
With a name that can belong to either a spy or a monster, the 2011 phone from Sharp was a true oddity. It was a flip phone (remember those?) that ran Android 2.3 Gingerbread. It was waterproof and had a tiny OLED secondary screen.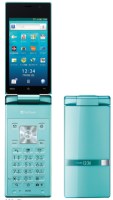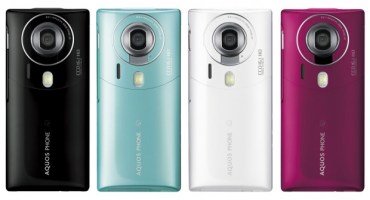 Sharp Aquos Phone The Hybrid 007SH
The main screen was a 3.4" glasses-free 3D display with 480 x 854px resolution. The imposing camera on the back was a 16MP shooter that can record 720p video, not bad for 2011. The whole thing was rather thick and heavy as you can imagine.
Fujitsu LOOX F-07C
The same week Fujitsu launched a monster hybrid of its own, a side-slider with a QWERTY keyboard. It could dual-boot Windows 7 and Symbian, an odd combination indeed, that you can use on the 4" 1,024 x 600px screen and Atom processor with 1GB RAM.
The Windows OS booted from 32GB SSD and you also got a 2GB microSD card pre-installed, to be used by Symbian (as the Microsoft OS had exclusive use of the SSD). This one outweighed the Sharp, tipping the scales at 218g.
KDDI iida INFOBAR A01
Japan is a goldmine for strange phones, because that very same week this one came along. We have to admit this one actually looked really cool – the colorful design with a pieced-together look, a custom UI that match that vision, a good 3.7" qHD screen and then-current Android 2.3 Gingerbread made for a cool offering.
It had a mobile wallet function in 2011 (hey Google and Apple), an option for a leather case too. Though the colorful latex cases and various stickers fit the character of the phone better. We just want to ask – who comes up with those names?
Versace Unique
A leather back embossed with the trademark Medusa logo, the phone screamed "luxury" as loud as it could. There was an 18K yellow gold finish, ceramic or handmade lacquers covered the body and a sapphire crystal guarded the 3" touchscreen.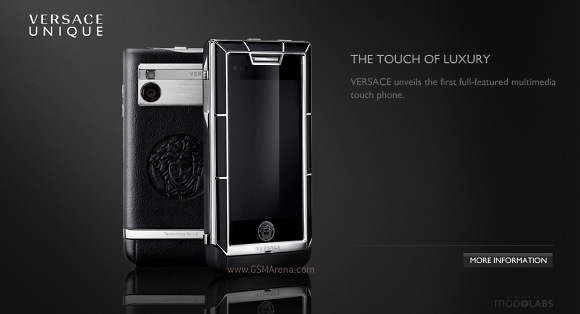 The Unique was co-developed with LG, who had launched the KE850 Prada, the touchscreen phone that launched alongside the iPhone but few remember. Anyway, we guess LG has a thing for fashion brands.
Bang & Olufset Serene
If anything, weird phones used to be more common back in the day. Way back in 2005 there was this design throwback that couldn't decide if it wants to be a flip phone or a rotary phone. Designed by David Lewis for the well-known audio company it commanded a massive €1,000 price.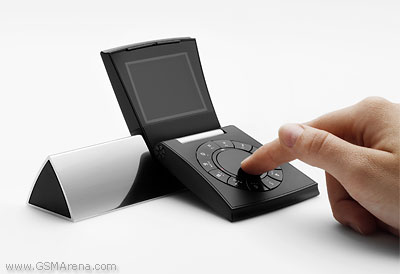 This went up to €1,100 if you wanted a DECT accessory. Perhaps we should explain – DECT is the tech used by wireless landline phones, which at this point feel almost as ancient as the rotary phone.
A
Why can't most flagships stand out? The curved display thing is officially been there and done that. I'm gonna wait until ARA is released so consumers can actually make their own phones stand out.
D
lg chocolate was a weird phone, at least for me. I wanted one just for the "cool" factor back then ..
s
Lots of people complain that all phones look the same nowadays not only those posting here. But seriously, would you pay your own money for an oddity nowadays no matter how good? Or would you buy the conventional iPhone/S6 edge or whatever you fancy...