Counterpoint: Apple dominates top-ten best selling smartphones list for 2022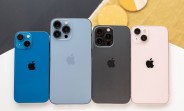 2022 was a great year for Apple and its iPhone lineup as per the latest Counterpoint Research report which outlines the top ten best-selling phones of last year. Eight of the top ten devices came from Apple's camp with the iPhone 13 garnering the top spot with an estimated 5% of total smartphone sales around the globe and 28% of all iPhone sales. The vanilla 13 was the best-selling phone in the US, UK, China, Germany and France between September 2021 and August 2022.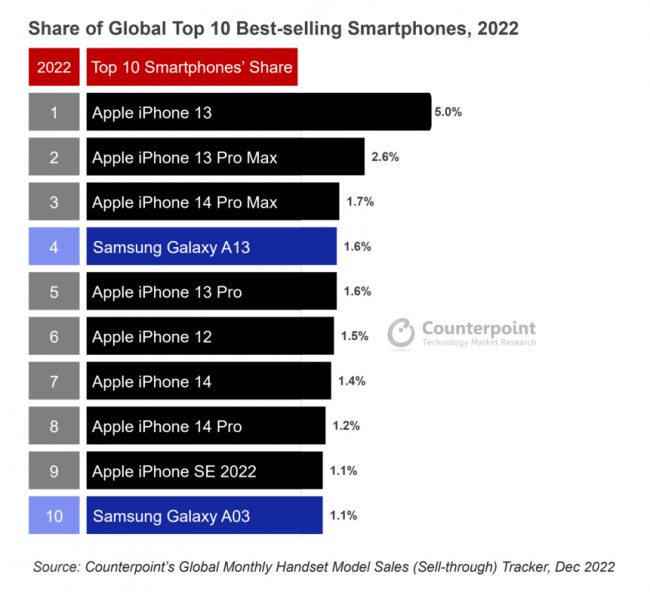 Counterporint Research top 10 best selling smartphones for 2022
The iPhone 13 Pro Max came in at second place with a 2.8% share of all global smartphone sales followed by its successor – the iPhone 14 Pro Max which captured 1.7% of all sales. The 14 Pro Max is also the first time a Pro Max iPhone outsells the regular-sized Pro and vanilla counterparts.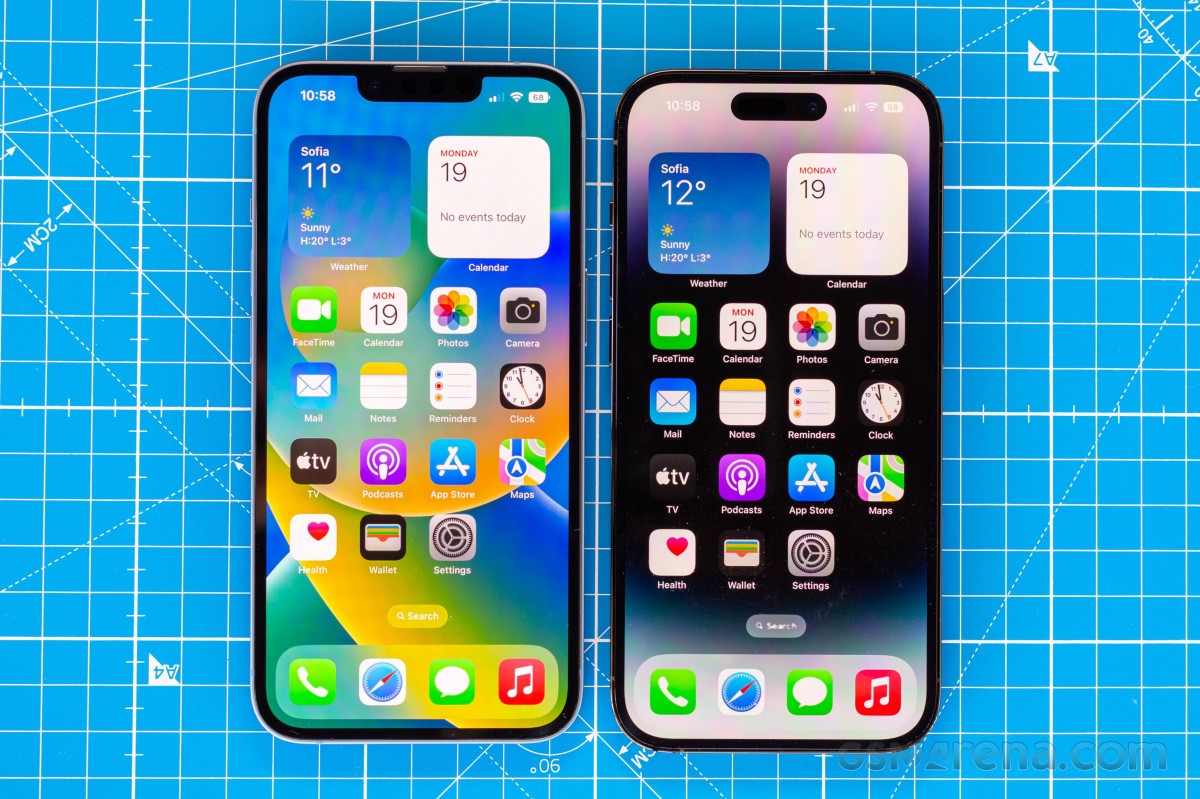 Samsung's Galaxy A13 was the fourth best-selling phone in 2022 followed by the iPhone 13 Pro to round off the top-five list. The iPhone 12 which launched back in October of 2020 was the sixth best-selling phone of 2022 followed by the iPhone 14 with an estimated 1.5% of all sales. Despite its age, the vanilla 12 model remained widely popular across the US, China and Japan. The iPhone SE (2022) came in ninth place while Samsung's Galaxy A03 rounds off the top-ten list.
A
My 1st smartphone was a WINDOWS phone. Never really used an APPLE though I tried several times. As the system did notr seem logical due to my familiarity with WINDOWS. While on the WINDOWS phone I started using the SAMSUNG branded WINDOWS phone and i...
?
" I will not talk about the S23 Ultra with its shameful camera " LMAO :))))))))))). This has to be one of the most useless comment I have ever seen today. Watch Ben's Gadget reviews, TechTablets or Mr.Mobile's videos about t...
?
Most tech sites are paid chills. The worse are those "YouTubers", the worse scammers of all time. Everytime Samsung releases a new phone, it is according to them the best phone ever. And they will rarely point out the very, very,...
ADVERTISEMENTS