Counterpoint: Feature phones are great again, sales rise for fourth consecutive quarter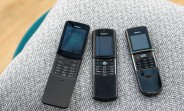 Counterpoint revealed in its latest phone market report that the feature phones are on the rise for a fourth consecutive quarter. Meanwhile, smartphones sales have been on the decline for the same period, although the researchers wouldn't read too much into it.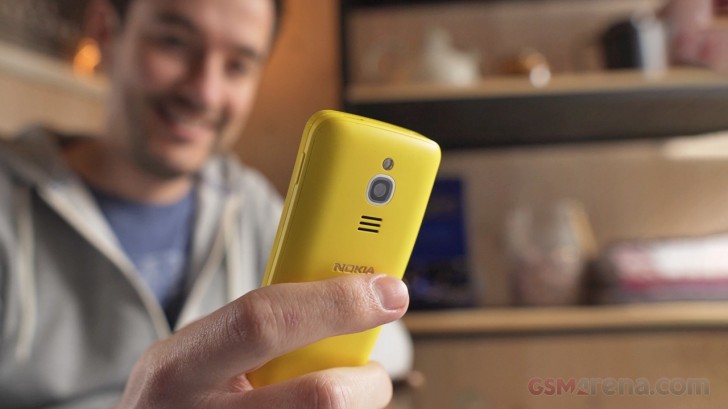 According to the data, iTel and HMD are global market leaders with 14% market share each, followed by Jio with 11% and Samsung with 8%. The reasons are simple - manufacturers are delivering cheap and accessible 4G phones in emerging markets such as India and Africa.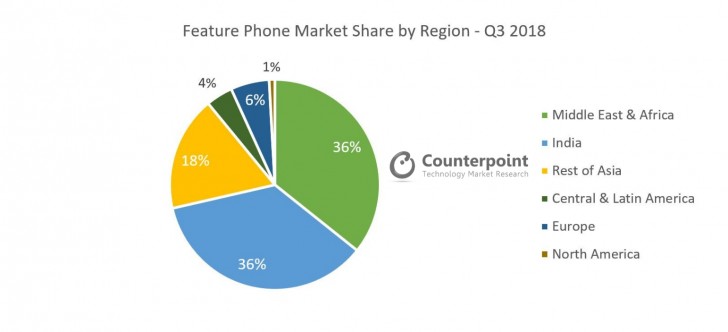 The pie chart is pretty self-explanatory - regions with more developing countries are going for feature phones more than actual developed markets like Europe and North America. Asia as whole snatches over half of the devices, highlighting the importance of those markets in manufacturers' eyes.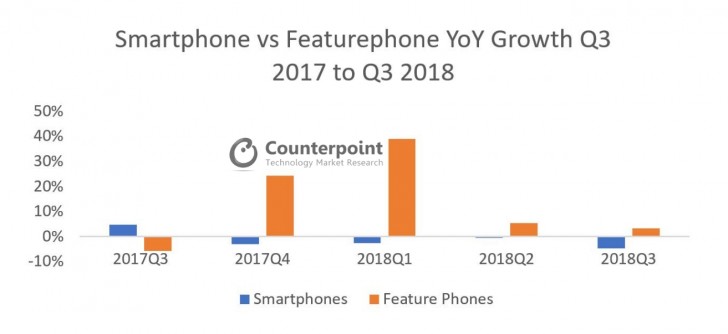 Counterpoint pointed out two major reasons for the popularity of feature phones: battery life and user base. While electricity is still an issue in Africa, users will prefer a simpler device that doesn't drain the power cell fast. Feature phones are also used as a secondary phone for the very same reason - if the smartphone is down, you can always rely on the good ol' feature phone.

The trend of migrating to smartphones is not changing, but many not so tech savvy people prefer the feature devices. There is also the low purchasing power in the emerging markets and the robust build of these handsets. There is also the reason they have 4G connectivity and pre-installed Facebook, WhatsApp and other social apps, meaning no need to switch to a smartphone.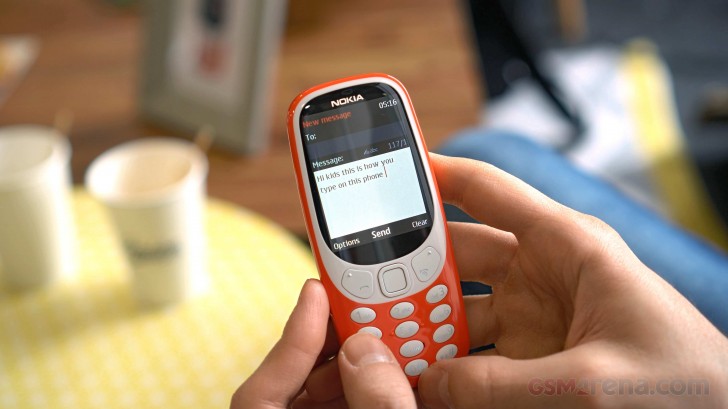 The return of HMD has fueled the demand for cheap phones as well. Nostalgia, combined with good build quality made the Nokia 3310 a hit and helped the company jump to second on the global market, right after iTel and its localized products in Africa.
Considering the under-penetrated emerging markets, Counterpoint predicts feature phones will stay relevant for at least next five years with a key user base of new low-income customers who experience mobile services for the first time.
j
I would like to have feature phone with good camera and long battery life, thats all i need. fact, that feature phone have small screen does not mean that photos need to be junk.
?
If it was ahead , in features people wanted in smartphones it would have taken off.. as such it may have features that are still missing from IOS and android , but they arenÂ't the features that are a must as such itÂ's more of a bonus if they were t...
T
1st world citizen here, would insta buy if comes with WhatsApp. because battery life