Counterpoint: iPhone X is the best-selling phone in the world for 2018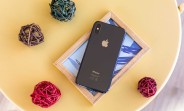 Counterpoint Research released its analysis of the best-selling smartphones in the world and specifically in China. The winner of 2018 is the iPhone X, followed by three more Apple smartphones, with the Xiaomi Redmi 5A wrapping up the Top 5 .
In China, the results are quite different - the best-seller is the Oppo R15, iPhone X is second, but Oppo has two more phones in the Top 4 - the mid-range Oppo A5 and the ultra-affordable Oppo A83.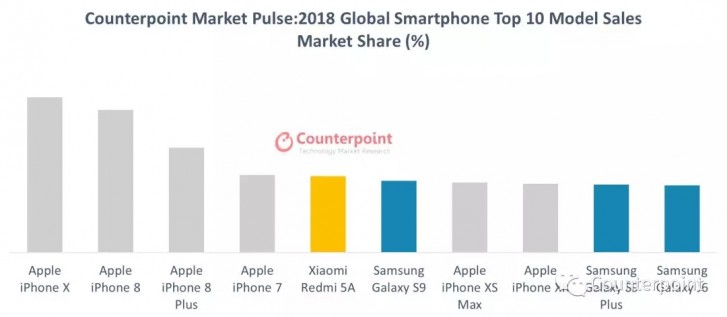 The Counterpoint report appeared on the Weibo account of the company without detailed info. We only know the Top three iPhones totaled nearly 100 million, while the iPhone XS Max and iPhone XR sold over 16 million each. While the global best-selling chart is dominated by Apple with six phones and Samsung with three, we can see the 2017 flagships were more successful than their successors.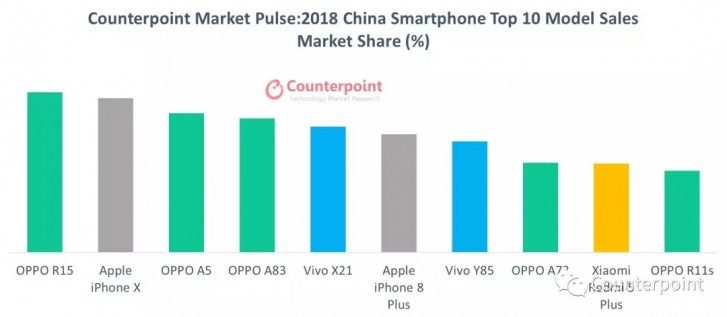 The data in China reveals more diversified market. Unsurprisingly, the list is dominated by domestic manufacturers - eight out of ten phones are Chinese, with the two exceptions being iPhone X and iPhone 8 Plus.
Interestingly enough, there are no Huawei smartphones in any of the charts. The second biggest smartphone manufacturer is flooding the market so much that users have an abundance of options to choose from. Counterpoint clarified, that the best-selling phone was the Huawei P20 Lite with over 13 million units, but that wasn't enough to make any of the Top 10 lists.
Via (in Chinese)
d
Just because a phone is a flop sales wise doesn't mean it's not a good phone. The LG G7 Thin Q and the LG V30 are easily two of the best values for phones that are compatible with U.S. carriers.
M
Lol, folks buy iPhones because they are good phones and have a very robust ecosystem. Let's not talk about all the iPhones used in enterprise, that's business for you Android folks. Ask the executives and managers at Huawei which phones they use. Hin...
ADVERTISEMENTS