Counterpoint lowers its forecasted annual smartphone growth for 2021 due to component shortage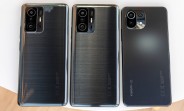 A new research report from Counterpoint announces that its forecast for the number of smartphone shipments has been lowered. Previously, the research firm forecasted that (global) annual industry growth is expected to grow by 9% with 1.45 billion units shipped during 2021. The new adjusted forecast calls for just 6% growth, with an estimated total of 1.41 billion unit shipped.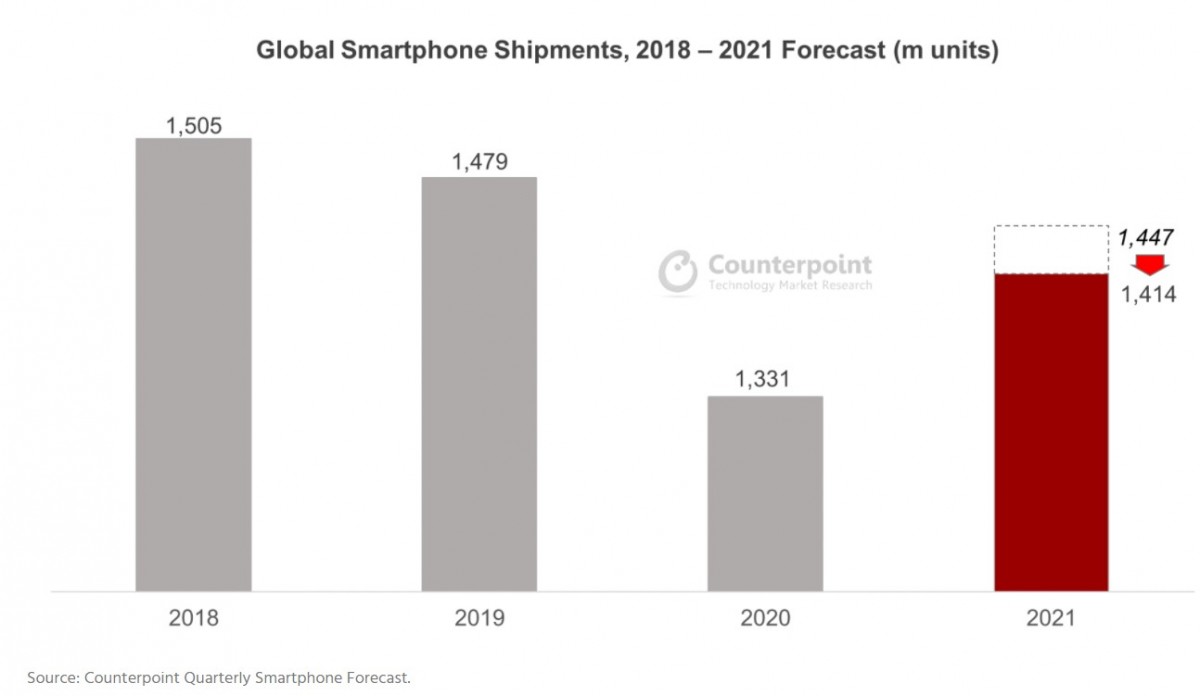 Based on the firm's research, "some smartphone OEMs and vendors are reporting they had only received 80% of their requested volumes on key components during Q2 2021, and the situation seems to be getting worse as we move through Q3 2021." Now, some OEMs are reporting they received only 70% of their requested volume for key components during Q3. This factored into Counterpoint's updated forecast.
Counterpoint research believes 90% of the industry is affected and this will impact the second half forecast for 2021.
Despite semiconductor output running at full capacity, the shortage is still affecting the smartphone industry. A chain reaction was caused by shortages in fabrication lines for application processors, which supply to both Qualcomm and Mediatek, thus limiting smartphone supplies.
"The semiconductor shortage seems to affect all brands in the ecosystems. Samsung, Oppo, Xiaomi have all been affected and we are lowering our forecasts. But Apple seems to be the most resilient and least affected by the AP shortage situation." - Tom Kang - Research Director at Counterpoint Research
-
" Apple can't compete in the most expensive segment above 1500$...they hardly have any presence there" Apple owns market above 1500$, 13 pro Max 1TB is killing that market
ADVERTISEMENTS