Counterpoint Research has posted its quarterly analysis of the smartphone SoC market, and Mediatek is the big winner between April and June 2021. The company sold 43% of all chipsets on the market, which is more than second-placed Qualcomm and third Apple combined.
The Taiwanese company has its biggest market share ever, mostly driven by a "competitive 5G portfolio in the low-mid segment and without major supply constraints", revealed Dale Gai, Research Director at Counterpoint. It also benefited from less issues (at least compared to Qualcomm) with the RFIC, power management IC yields at TSMC.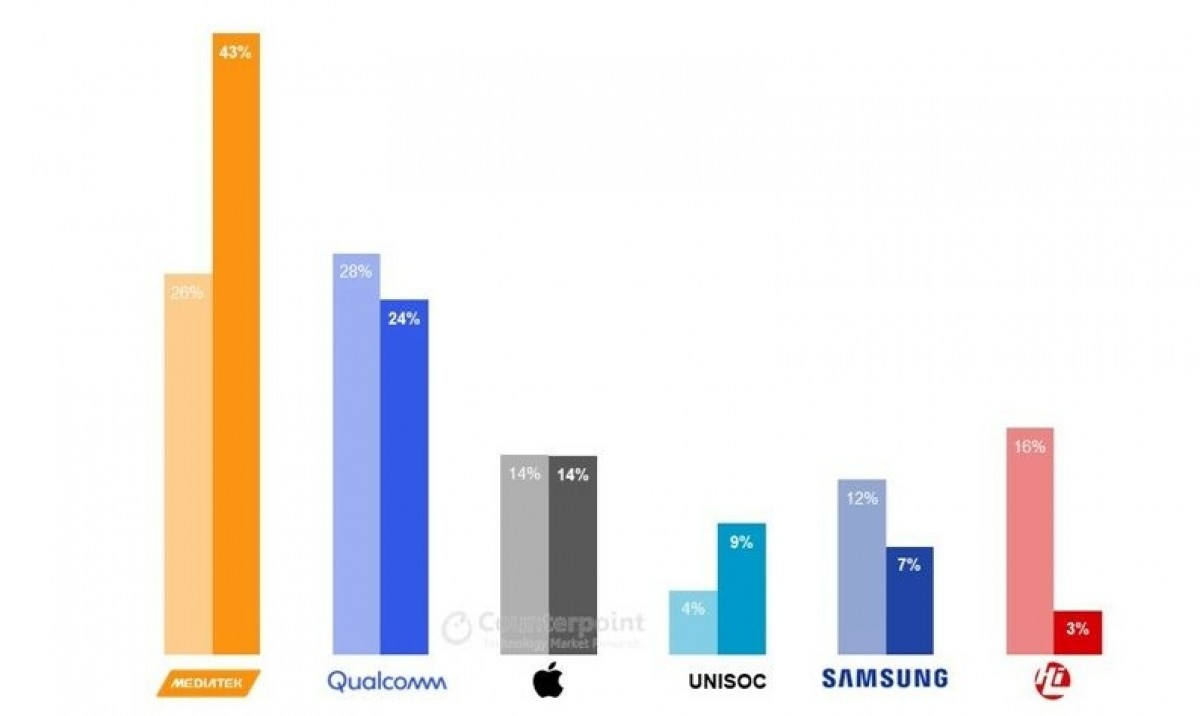 However, when it came to modems and 5G ones in particular the San Diego company was in the lead with 55%, while Mediatek came in second with 30%.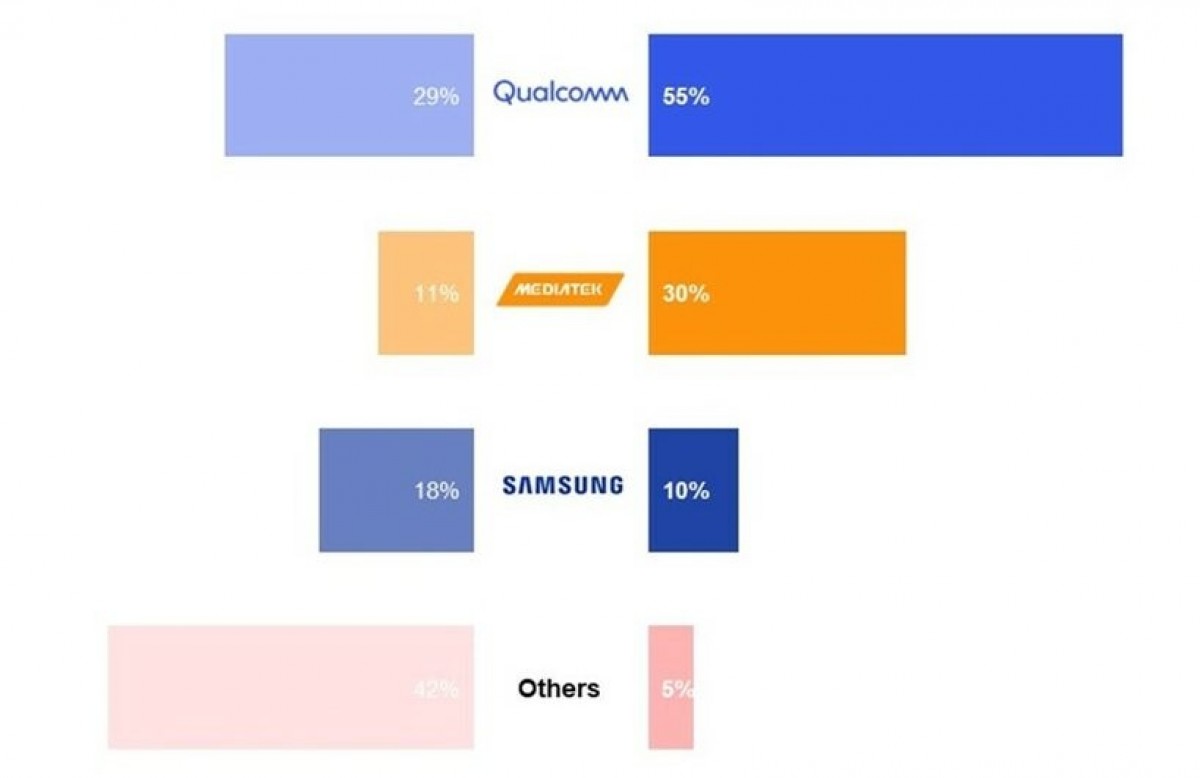 Qualcomm's dominance in smartphone baseband shipments stems from the Apple iPhone 12 series. There's also a huge demand for 8-series and 4-series Snapdragon platforms, and shipments could've been higher if TSMC didn't have such an issue with capacity. Qualcomm managed to diversify the production of chips for late Q2 2021, which will inevitably improve forecast and sales.
The biggest loser in this race is, to no one's surprise, the HiSilicon team. Huawei is unable to manufacture new chips, so it only sold accumulated inventory, and there's barely any of that remaining. That's why we saw Huawei P50 smartphones with an artificially limited 4G Snapdragon 888 and even then in very limited supply.
Lol please, it's not a joke. I replaced MIUI with a custom ROM and never looked back.
My top preferred choice would definitely be Xiaomi. That said, you can definitely try out other brands like OnePlus since it's equally popular among the custom ROM community.
ADVERTISEMENTS