Nokia and Apple have just announced that they signed a patent license agreement, which settles all the patent litigation between the companies. Apple will make a one-time payment to Nokia and on-going royalties for the term of the agreement and both sides will withdraw their patent complaints.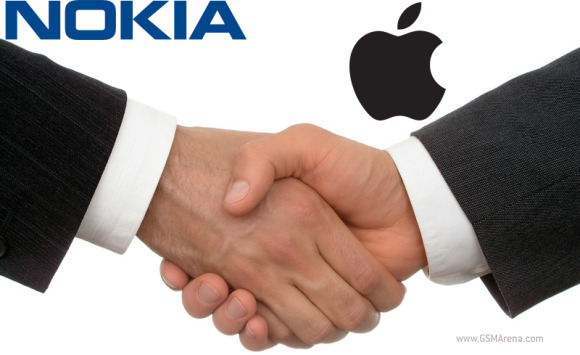 After several months of court battles and several lawsuits filled by the parties it all ended with a settlement, rather than a court order. Obviously it was Nokia that had the stronger arguments in their favor as Apple has agreed to pay an undisclosed amount upfront as well as on-going royalties to the Finnish company. Unfortunately, given the confidential nature of the agreement we'll probably never learn the actual numbers.
Here is the relevant part of the official Nokia press release:
The financial structure of the agreement consists of a one-time payment payable by Apple and on-going royalties to be paid by Apple to Nokia for the term of the agreement. The specific terms of the contract are confidential.
"We are very pleased to have Apple join the growing number of Nokia licensees," said Stephen Elop, president and chief executive officer of Nokia. "This settlement demonstrates Nokia's industry leading patent portfolio and enables us to focus on further licensing opportunities in the mobile communications market."
So, the Nokia vs. Apple thing is over for now. Now would everyone just focus on making better smartphones?
?
Your saying Nokia is getting money from everyone? Talk about Apple taking on every company? It's like WW2 where Germany tried to take on nearly every country but in the end failed.
D
Next is Samsung, Rim, MS ... got to love it. LOL
Y
"It's good to see arrogant Apple get a taste of its own medicine." Amen to that! Especially how Apple ripped off some devs with iOS 5. But I have a feeling that there is going to be a nice settlement, and all this will be a publicity st...
ADVERTISEMENTS