Now that didn't last long. The German court has lifted the ban on the Samsung Galaxy Tab 10.1 shipments for the rest of the European counties. So as of now, the Korean company is free to resume the shipments of the slate through the rest of Europe.
Previously, Apple got a preliminary injunction, which banned the shipping of the Samsung Galaxy Tab 10.1 in the EU (except for Netherlands). The Cupertino-based company has filed another lawsuit in the Netherlands with a broader reach so it was excluded from their previous court request. The hearing there will be held in mid-September, while the one in the German court will take place on 25 August.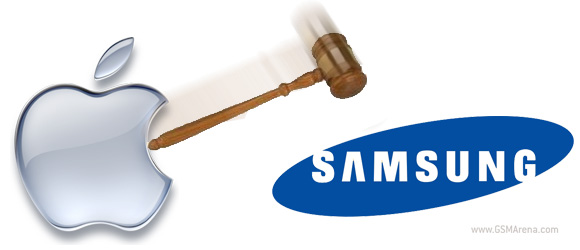 You might be wondering what made the German court change its mind so quickly and you'd be amused to know that it has nothing to do with new evidence popping up or any of the sides coming up with new stronger arguments. It turns out that the reason for the U-turn is that someone at the court realized that they don't have the competence to issue EU-wide bans on a company that's not registered in Germany.
That's why the German branch of Samsung is still prevented from shipping any Galaxy Tab 10.1 units, but its Korean parent company isn't.
Now the question that needs to be raised here is how come they realized they are not competent of making such decision after announcing it. It turns out that the German translation of the EU regulation is quite misleading and ambiguous, which led to the confusion, but certainly they could have tried to clarify it in advance.
Anyway, we'll be back with more news on this case after next week's hearing is over.
J
Doesnt this mean that samsung will sue Apple for loss of earnings? or is it not at that stage yet? as i understand it, if apple's case fails they were in line for a counter suit due to this injunction.
m
apples wants to monopolize the industry. sadly, that's like shooting a bird in the dark in a land of few birds. just make your gadgets with superior specs, we will all shift to the iWorld.
ADVERTISEMENT