Russian company Yota is preparing for the North American launch of its unique dual-display YotaPhone, now in its second generation. To raise both funds and publicity for the release, the company has just started an Indiegogo campaign.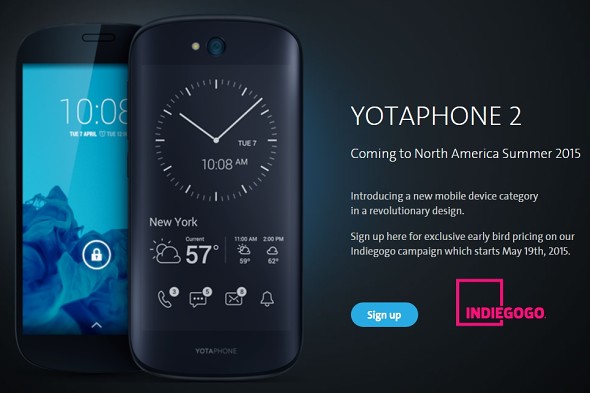 It's going pretty well too, with 75% percent of the $50,000 target raised within the first hour after the launch. The featured $500 pledge nets you a YotaPhone 2 with a free bumper case and a 3-month BookMate subscription to put that electronic paper display to good use.
There's at least a $100 value in grabbing one of those, as the company cites a retail price of $600 or more upon launch. The backers will receive their units in August though, while the official release is set for June, so it won't work if you're in a hurry.
D
Are you so lazy that you can't simply follow a link?
S
It can stream anything there, but framerate is quite low due to eink limitations.