Looks like we have some seriously bad news for Windows Phone owners and fans around the world. According to the latest bit of information received by The Verge, the current Windows Phone devices running the Mango update will not be able to upgrade to Apollo. This information reportedly comes from sources close to Microsoft.
Update: WMPoweruser.com quotes Microsoft evangelist Nuno Silva as saying explicitly that all current Windows Phone 7 devices will be updated to Windows Phone 8. They even have the video interview to prove it.
Update 2: It turns out that Nuno Silva had mistaken app compatibility with phone upgradeability and wasn't in fact refuting any rumors. That's that then - no Appolo for the current WP devices.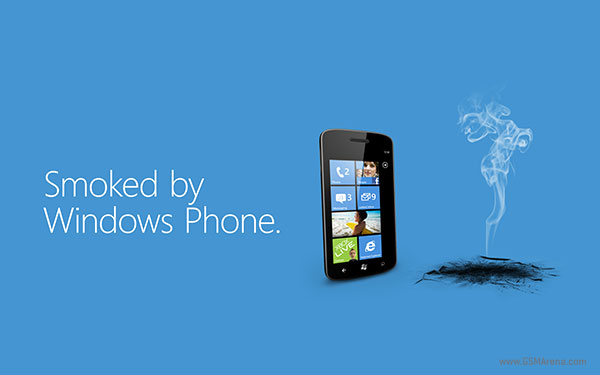 The reason for this is assumed to be the hardware of the current phones which, let's face it, isn't particularly powerful and won't be able to cope with the new software, which has been redesigned from the ground up in Apollo.
This is rather appalling as one of the things that Windows Phone is known for is regular updates and a lot of people were looking forward to the Apollo update which was going to improve on a lot of things.
However, if you have been following Microsoft related news, this might not come across as a complete shock. ZDNet wrote about this last month when they asked Microsoft about current Mango devices being updated to Apollo and the company was clever enough to choose its words wisely and say that the current Windows 7 apps will be compatible with Windows 8, thus deftly avoiding the question. It was clear even back then that the company had no intention to upgrade existing devices, and will likely use Apollo as a carrot to lure in new buyers towards new Windows Phones or make existing ones upgrade their hardware.
All this means that even though none of this is confirmed at this point by Microsoft, we would suggest not holding your breath for that Apollo update you have been waiting for your brand new Lumia phone.
a
this is ridiculous, after waiting months for the update and reading all about it and then suddenley being told we wont get it? ive been a windows phone user for a year and a half now and i have gotten every update since i bought it. the guys at windo...
S
Just got my Samsung focus flash about a month ago I like the phone WP mango is ok, Like MrMarkus said doesn`t have production quality, so if they wont give us the update them why dont they release the OS so that non license developers can modify the ...
D
Your cup of woes would continue with Android. Not all apps downloaded display the same way in various Android devices. Thanks to too many manufacturers with different screen resolutions and sizes. Now, enter Apple. The phone is minimalistic yet gre...
ADVERTISEMENTS