Interview with D. Dinning
Nokia 808 PureView in focus: Interview with D. Dinning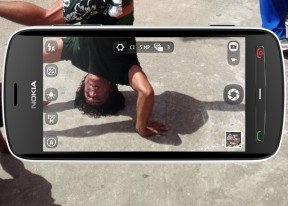 An engineering feat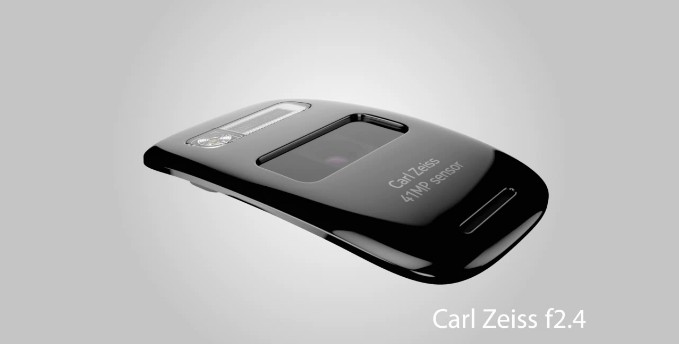 GSMArena: Let's talk about the optics. Carl Zeiss, right?
D. Dinning: Carl Zeiss, yes. The [manufacturing] precision is ten times greater than with SLR [lenses]. There are five lenses, quite small at the top, and then get progressively larger as they approach the sensor. There's also a mechanical ND filter which can be controlled in Creative mode, similar to the N8.
In addition to the precision of the optics, one of the things we've been working on for some time is precision alignment. We have a live image sensor setup when we assemble the optics, so that each and every single module we make is built and then assembled with live feedback from the sensor to ensure proper alignment.
Obviously, there are always differences. There are five different elements inside each optics module and each set of five elements will be different from other sets. That's why we've implemented very small manufacturing tolerances to make them as identical as possible.
By aligning them actively we can get the very best from them. The optics would already have to be within the minimum tolerances that we define, but even if there are differences, we would align the lenses to make the best of each specific set. Fundamentally, what that means is that we can get the very best from each and every one. If we don't do that, we can't achieve the performance in the optics that we need to on a mass production scale. And that was one of the greatest challenges for mass production.
GSMArena: Are you guys the only one using this live sensor production method?
D. Dinning: I don't know anyone else who uses that manufacturing technique. The sensors come from one company, the optics from another, and it's in the assembly of the module that that alignment process happens. The design is so complex—it relies on very high precision. If you don't achieve that level of high precision, then it becomes very bad, and that's why we had to do this. Otherwise we were having too much variation; we had some really good ones, and some really bad ones.
GSMArena: Regarding the 41MP sensor, we were told that it was entirely Nokia technology.
D.Dinning: We co-developed the sensor.
GSMArena: Any word on who else is involved?
D. Dinning: Unfortunately, not at this time.
GSMArena: Are you going to share the technology?
D.Dinning: No.
GSMArena: How excited are Microsoft about this technology?
D. Dinning: That's a really leading question [laughs].

Best in class audio
GSMArena: You advertise 140 db audio recording. What's special about the technology behind that?
D. Dinning: First of all, we have new microphones, which we position at the ends of the device to give as much stereo-spatial awareness as possible, as well as getting them as far away from the camera as possible.
Secondly, some algorithms developed by Nokia allow us to extend the upper scale of the recording level. In the N8, we had an algorithm which had a fixed dynamic range, but we would shift that according to the audio level. The problem you may have experienced using that algorithm, is that it couldn't adapt quickly enough to sudden bursts of sound. What it would do is, it would hear that sudden burst and then adjust itself, but it would be too late. Whereas with this capability, rather than being limited to a certain level, it's always able to resolve this much higher dynamic range, in terms of volume.
My understanding of how the algorithm works, is that it handles the audio in two different ways—a regular level and a higher level—and then combines the information.
GSMArena: So, it something like HDR for audio?
D. Dinning: Yes, it is basically very similar to how HDR works for images. Typically you would need an external microphone to get similar performance capability. In addition to that, the frequency response range that we have is almost the same as CD, which is why we say it has CD-like audio recording quality.
The road ahead
GSMArena: Should we expect a similar, but scaled down system? For example, a 20MP sensor used to produce 3MP PureView photos?
D. Dinning: What I can say today is that PureView is a combination of high performance optics, high performance sensor, and Nokia image processing algorithms. What we will do in the future, is you will see multiple combinations of those in different products. The 808 represents one direction that we want to explore in terms of our imaging offerings. We believe that there are other ways that we can exploit these offerings, but that's all I can say at this time.
GSMArena: Any word on when the Nokia 808 will be available?
D. Dinning: We're still optimizing the camera; we don't have the final hardware yet. We're still developing the algorithms—particularly low-light. We still have plenty of work still to do in low-light. While the low-light images are significantly better than on other devices, we believe we can make them even better.