Although the Daydream VR platform isn't available to the public yet, Google has already released its companion keyboard onto the Play Store which allows for text input in all Daydream apps.
If you've never used a keyboard in VR before, you can try to use Samsung's Gear VR keyboard to get an idea. A dot remains in the center of your view, acting as a cursor. Then, the user points their head onto each individual letter and taps the touchpad on the Gear VR headset to input a character.
The layout for this keyboard looks much like the Google Keyboard that comes stock on Nexus devices, as well as this year's Moto smartphones.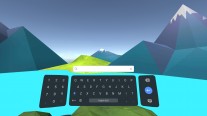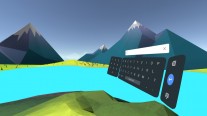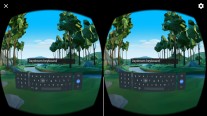 Daydream Keyboard - Google Play Store
You might not be able to install it, however, as Google notes that the Daydream keyboard is only compatible with Daydream-ready phones and uninstalling the Daydream keyboard could cause some Daydream apps to force-close.
If you're a Nexus 6P owner, however, you may be pleased to find that the Daydream Keyboard is installable on the Huawei-made Nexus device (as per Android Police, considering Google said existing smartphones "most likely" will not work with Daydream.
The Daydream "View" headset will be available on the Play Store, Verizon, and Best Buy stores starting in November in the US. Remember, if you pre-ordered a Pixel (XL) device, you should have gotten an email regarding a free Daydream View via a promo code.