Best Buy is no stranger to price-slashing events. It is currently hosting a 50-hour long one, which is apparently inspired by the similarly titled shopping spree, the company had last year to celebrate its 50th anniversary. This time, there is no apparent reason for the promotion, other than the reported success of the first installment, but you won't hear us complaining any time soon.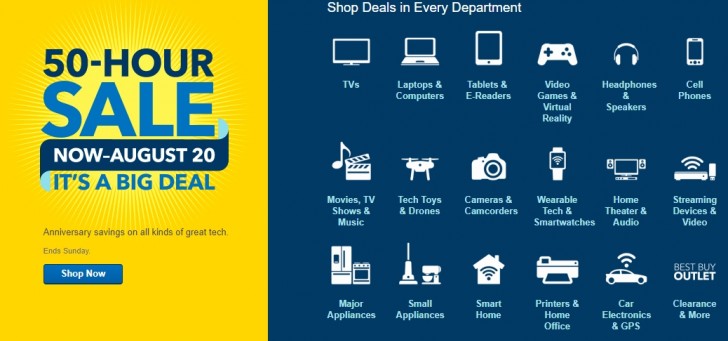 The sale kicked off at 8pm PT on Friday, August 18th and will last until until 9:59pm PT on Sunday, August 20. Most deals are available both online and offline as well, until supplies last, that is. Enough stalling then. There's the short promotions list Best Buy put out itself:
Save up to $500 on select MacBooks
Save up to $300 on iPhone 7/7+
Save $70 on Samsung Gear S3 Tumi Smartwatch (Only at Best Buy)
Save $200 on Beats Studio Wireless
Save up to $600 on LG 4K TVs
Save $120 on select iPad Mini 4
Save up to $500 on select iMacs
Save up to $350 on gaming PCs and monitors
Save up to $300 on select Windows PCs
In more practical terms that translates to $574.99 for a 64GB Samsung Galaxy S8, $674 for a 64GB Galaxy S8+, $479.99 for a 64GB Huawei Mate 9, to name a few. All of these are SIM-free and there are more deals to be had as well. Surprisingly enough, both the Galaxy S7 and S7 edge are listed for $419.99, making the latter an especially good deal.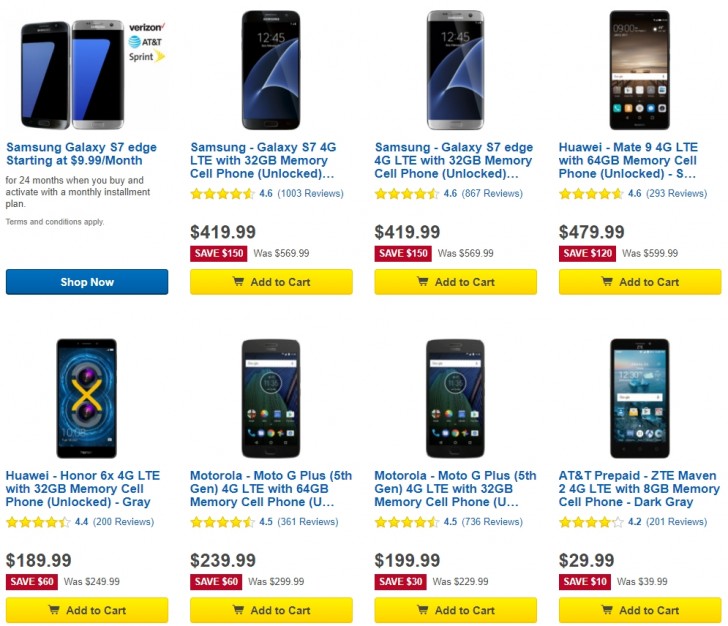 If you want savings on an iPhone, Best Buy's Sprint on-contract deals seems to be the best choice. That way, you can save $300 on either the iPhone 7 or iPhone 7 Plus with a new line activation or $200 with an upgrade activation.
The Essential Phone deal isn't exactly straight-forward either, but still potentially good for the right buyer. To quote the offer, it is:
50% Off Essential Phone when you pre-order and activate with Sprint Flex Lease. Price will be $14.58/month after $14.59/month service credit for 18 months on lease with new-line activation or eligible upgrade. Credit applied within 2 invoices.
We found the "$500 off" deals on iMac and MacBook models pretty interesting as well. But you do need to rummage a bit to find a nice value option there. There are up to $300 to be saved on higher end laptops and TV's a well.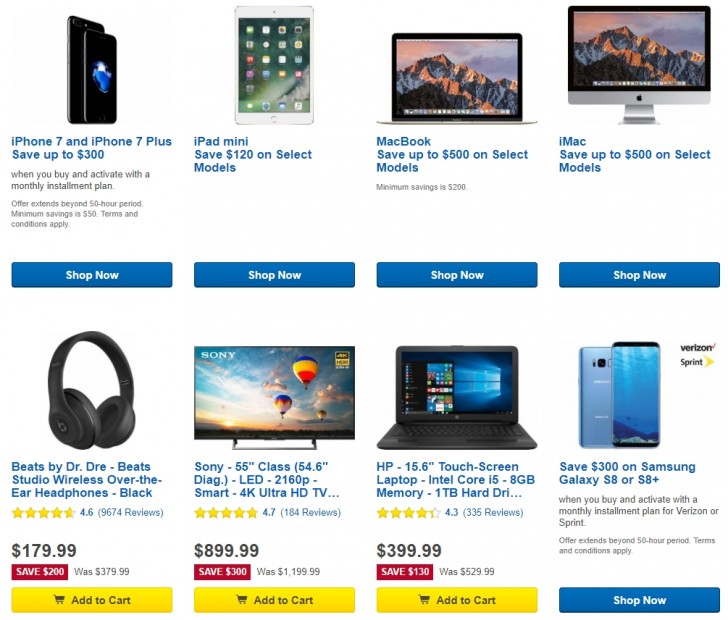 Last, but not least, Best Buy also has some back to school student deals going on at the moment. These are also worth looking into.
A
I'm From Pakistan I wana Buy Phone is This deals available for me kindly Reply me .
D
Not bad who's the eBay seller?
D
i bought a new galaxy s7 edge G935FD dual sim model, for 435 USD.. without any gimmicky deal or something... not in US, but in UAE, u get really good prices compared to US... a new galaxy s7 is for 395 USD..no offers..nothing..its a normal price here...