If you find yourself with a broken phone or outdated phone and refuse to buy another one because it might break the bank, then take advantage of this new offer for the OnePlus 2.
The OnePlus 2 in question comes in its original and unsealed packaging in the 64GB model which is also the Sandstone Black color. The model number is A2005 which is the US-specific model, regardless of being the US model, it is unlocked for Global use.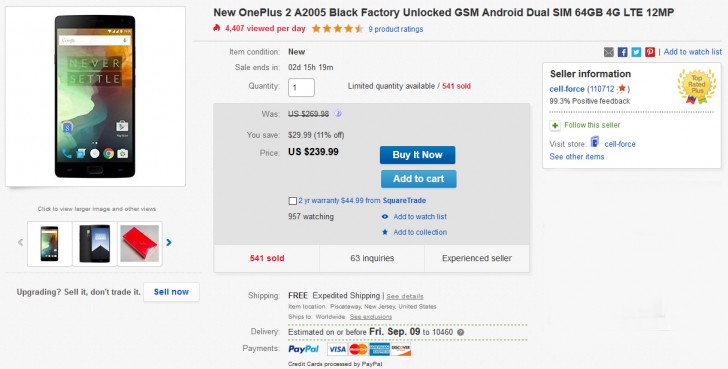 The OnePlus 2 has a Snapdragon 810 CPU, 5.5 inch 1080p screen, 4GB of RAM, and a 3,300 mAh battery for all-day juice. Bad news if you are trying to use Android Pay, though. The phone does not support Android Pay as there is no NFC radio. This was a decision highly discussed by many people around the time that it was happening.
Still, even though itís a little over a year old, the OnePlus 2 could be a great phone for anyone whoís looking for a great deal. Not to mention youíll be able to unlock the bootloader and load ROMs to your heartís content, as the device is popular among the Android development community.
?
Whatever, it's a POS that won't get updates.
D
It's os sucks, and as opposed to the opo1, there are no many options for rooms.
D
Note 7 obviously with booooooom thing