Deal: brand new T-Mobile iPhone 8 for $499.99, 8 Plus just $599.99 at Costco
A few days ago Apple started selling refurbished iPhone 8 and iPhone 8 Plus units, starting at $499 and $599, respectively. That's a good deal, but what if you want a brand new device instead?
Well, you're in luck if you're a Costco member and don't mind having T-Mobile as your carrier. The retailer is offering the iPhone 8 for $499.99 and the iPhone 8 Plus for $599.99, and again, these are new and never used.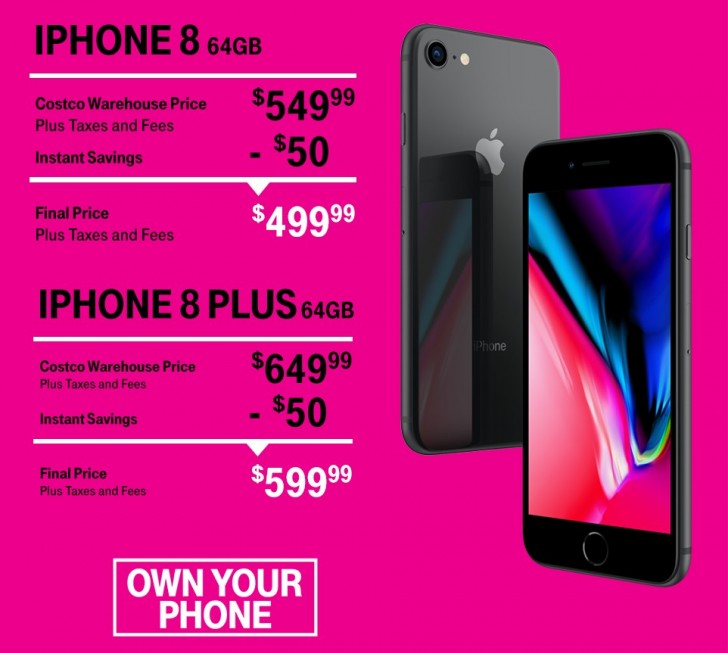 The offer is valid until November 15, but you will need to activate them on T-Mobile with qualifying service in order to get those prices.
Although Apple would like people who are put off by the prices of the iPhone XS and XS Max to pick the iPhone XR, people seem to be flocking to the iPhone 8 and 8 Plus instead, according to a recent report. If you want to join that flock, now's your chance to do so at a previously unattainable price.
k
Snapdragon processors are like 2-3 years behind the Apple processors. Iphone 8 is just a year old. Do the math :D
s
IT will not be throttled right out of box u **** ... throttling starts only when battery health drops to 80% or less and you have option to turn off throttling .... I am no apple fan .. but u better have knowledge of what u speaking !!