If you are planning to purchase either the Droid Turbo 2 or the Droid Maxx 2 (both Verizon-exclusives), here is some good news: the carrier is currently running a promotion that allows you to purchase a unit and get 50% off on the second one.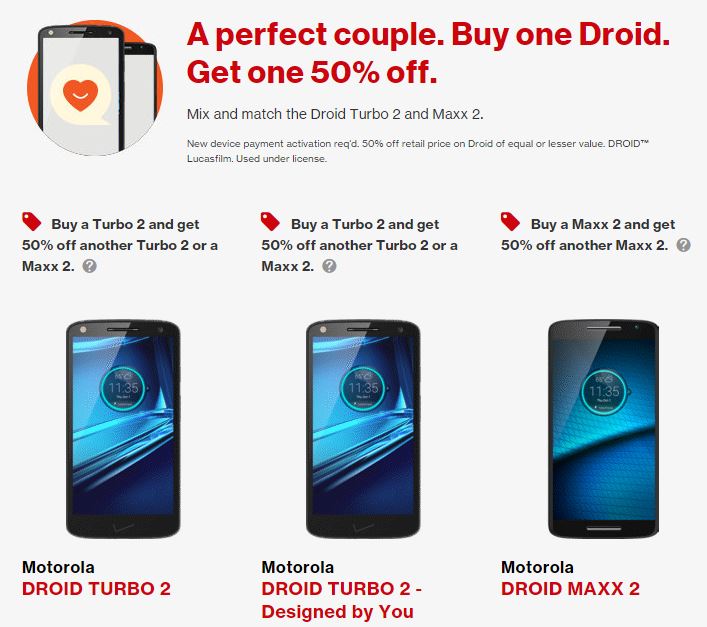 Specifically, purchasing a Droid Turbo 2 will get you 50% off a second unit of the device or the Maxx 2. On the other hand, if you purchase the Droid Maxx 2, you can only get the discount on the second unit - no discount on the Turbo 2 in this case.
For those who aren't in the know, both Droid Turbo 2 and Maxx 2 were launched in October last year, carrying a price tag of $624 and $384, respectively.
Although Verizon hasn't specified when the promotion ends, the deal is apparently aimed at couples, and with Valentines Day just a few weeks away, it should presumably extend till February 14 at-least.
?
Yep. Lenovo is in full clearance mode for old Motorola stock.
o
these are not the droids you're looking for.