If you are in the US, and are in the market for a new gaming console, here's a deal for you: if you purchase an Xbox One or One S unit, you'll get a free gift with your console. The gift varies based on the retailer you're making the purchase from.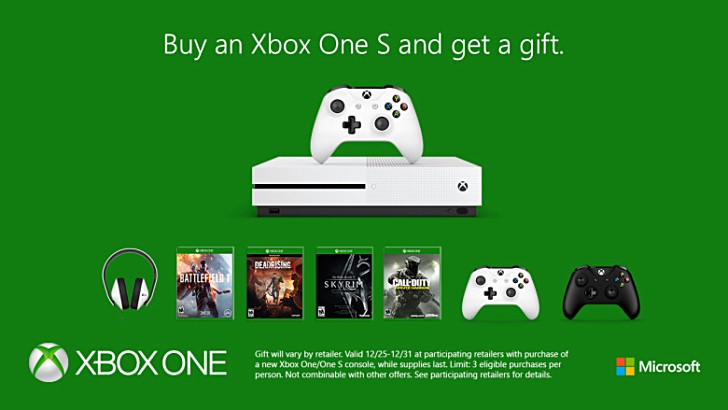 For example, if you buy from Best Buy, Amazon or Walmart.com, you'll get a free Xbox Wireless Controller. Further, for purchases at GameStop, the deal includes a free Xbox Stereo Headset in white or black. And finally, those purchasing from Microsoft Stores or Target will get a free game.
Not only this, many retailers are including a $50 gift card as well. The promo has just begun, and runs through December 31. For more information, head to the Source link below.
?
I am in the business of picking one up real soon so that is real good
k
Microsoft in my opinion have given up on Xbox. just take a good look at ps4's long list of exclusives, I mean, at this rate not even a super computer can bring ms back in the map anymore. trust me, Scorpio is complete waste of effort until they start...
D
Wow, a free gift? Thats way better than a gift you have to pay for. Anyway I don't think that this is something that's going to significantly tip the scales for most people to buy an Xbox.