Deal: Buy Xbox One S and Samsung 55" Smart 4K UHD TV together, and save $250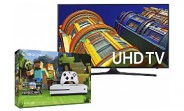 If you are in the US and are in the market for a gaming console and a smart TV, here's a deal for you: Best Buy is offering $250 discount if you purchase Samsung 55" class (54.6" diag.) Smart 4K Ultra HD TV and a select Xbox One S console together.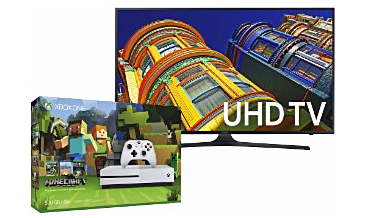 The The Xbox One S console options available as part of this promo include Xbox One S 500GB Console Halo Collection Bundle, Xbox One S 500GB Battlefield 1 Console Bundle (White), and Xbox One S 500GB Minecraft Favorites Console Bundle (Robot White). The retailer is also offering free shipping.
Z
Hahahahaha. When did you watch/have that information about Samsung TV??? :D I will bet My Iphone7 or S7 Edge to you if you can tell me where you get that. That was only your Imagination Dude. No Samsung TV is blowing upon use. It will blow if you do...
D
hahahaha exploding TV. Dude, only the Galaxy Note 7 explodes, that too rarely. Its hardly likely to happen to you or me, for example. It happens on maybe 30-40 in a million or even lower maybe. And again it doesn't explode like a bomb, ok? it onl...
D
Nah, sorry i don't want a tv that blows up. Give me a bravia any day.