Update: The dual SIM Samsung Galaxy S8+ - international model (Exynos powered) - is also available at discounted rates. The same eBay retailer is offering this device for $530. Available color options include gold, black, and gray.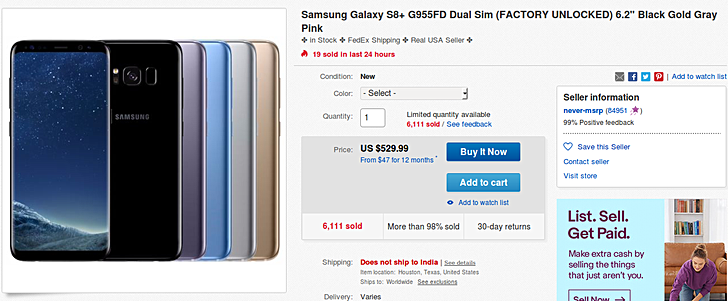 Original story:
If you are a Samsung fan in the US, and are in the market for a flagship smartphone (not necessarily a recent one), here's a deal for you: the Galaxy S8 is currently going for $474.99. An eBay retailer is offering the device at this price.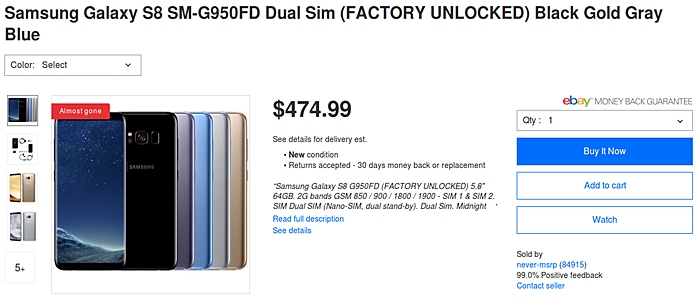 Keep in mind the model on offer is the international one that comes with Exynos chipset (instead of Snapdragon SoC that powers US models). Also, the handset is only compatible with GSM networks, meaning users on CDMA networks like Verizon and Sprint are currently out of luck.
Available color options include gold, blue, and pink. For more info, as well as to make a purchase, head to the Source link below.
H
I agree, and i can congrats them for that,but i really wish for more competitive phones. More concurrence in smartphone world, more tech we will get for less price.