Yet another nice Samsung Galaxy S7 and S7 edge appeared in the US today. Best Buy is offering a free 32" 720p LED Samsung Smart HDTV (worth $199.99) with each purchase of either handset.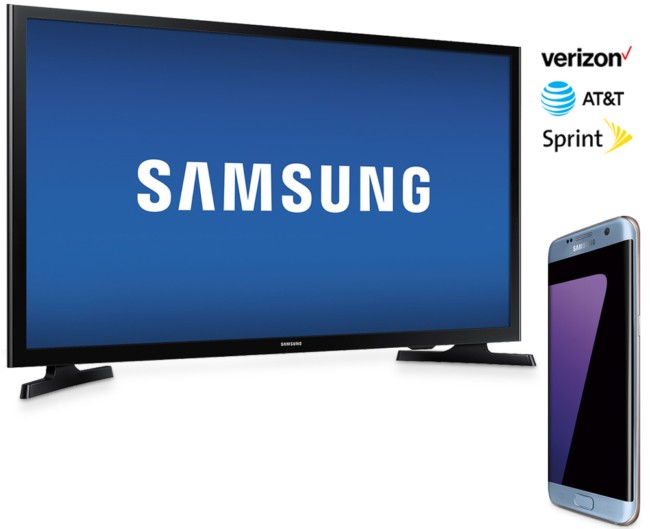 To avail the deal, the phone you purchase should be activated on Verizon Device Payment, AT&T Next, or Sprint 24-Month Installment. There's currently no information on when the promo ends, so those interested in availing it may have to act fast.
D
According to a research out of 100 buyers 36 will easily buy any shit under the influence of ordinary advertising like free stuffs and discount tags because they are just too lazy to think or just dumb.
That was kind of my point. S7 is way smaller than a 720p 32 inch TV, but their respective resolutions lead us to believe otherwise.
D
Aggree, LG's budget TVs are way better in terms of picture quality. But still... it's a goddamn free TV, so why not ?