Google's latest phones, Pixel 2 and Pixel 2 XL, impressed us with amazing cameras and blazing fast performance, but unfortunately they are quite pricey. Not quite as much though, with the latest promo by German retailers Mediamarkt and Saturn.
The Pixel 2 and the Pixel 2 XL are offered at €200 off (discount applied in your shopping cart) until Monday, December 4. The stock is limited though, because units keep appearing on and off and if you are lucky enough to add one to the shopping cart, it might ship in a few days or even weeks.
Update: You can also have a look at their other deal for Google products where you get a free Chromecast 2015 with the purchase of a Google Home Mini, which is already discounted down to €35.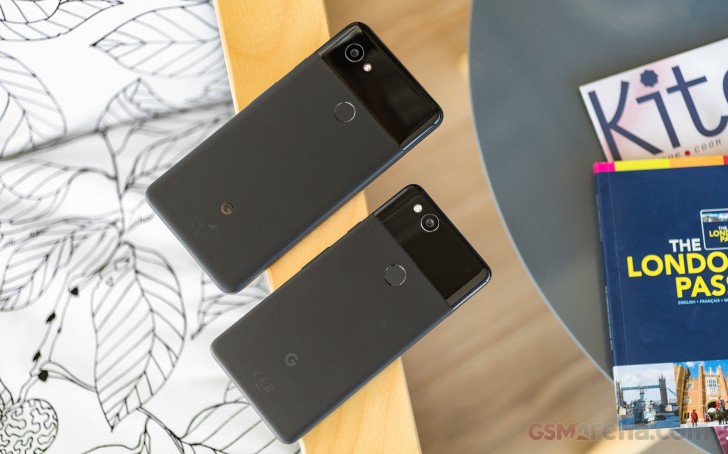 The 64GB Pixel 2 and the Pixel 2 XL cost respectively €600 and €740 after applying the discount. As we said, you might need to check MediaMarkt and Saturn websites every now and then as versions keep running out of stock and then reappearing.
s
Its called "Google PIXEL" son .. There is big "G" on the phone. It is not called HTC 2 Pixel and LG pixel 2 XL. I don't care who manufactures it when google is marketing it as its own phone. aahhh .. kids man !! Yes it is pricey for that boring sto...
s
I don't have to go to media to know about pixel phones. Its a google product .. lol I know what to expect. Yeh your original "Small" pixel could not even get a 20 year old tech called "BLUETOOTH" right. That is google product for you. Keep you BugX...
?
I'm talking about the normal Pixel 2. Did you ever see me mention the XL anywhere in my comments? I know that the XLs screen isn't the best. Thats why I bought the small one. You know, the one that doesn't have any problems? The 2 and the 2XL a...