Google is currently running a promo where-in users can get a movie rental of their choice for as low as $0.99. You have around 100 movie options to choose from.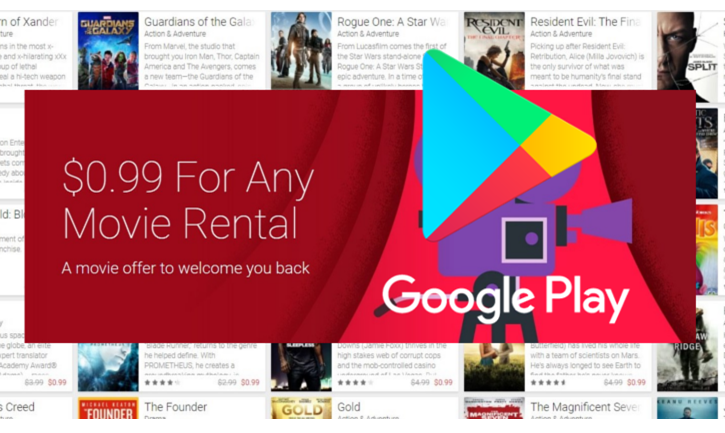 The offer is limited to one movie rental per user, and most importantly, it's open to only specific Google Play users based on their purchase history. Reports say the deal might be different for different users - like for some, the rental is $1.50.
Head to the Google Play Movies page, and if you see the deal advertisement, then you're in luck. Click the ad, and redeem the offer using the prompt that opens up.
"Discount will be added to 'Account => Rewards' and applied at checkout," the T&C say. "Redeem your offer by July 7 2017 on Google Play from compatible Internet connected devices using a Google account."
B
What has that got to do with the price of fish? Everyone knows no matter what platform you are on there are movies you get it other ways. But in the main if you are not paying for a new movie that has been released in some way its illegal ther...
;
There are websites where you can choose thousands and even download free movies...hahahah I love google but I'd rather go there than pay for this...
T
Well, as for the price itself, yeah it is really worth it (mostly for all those eligible), so well done to Google. But on the other hand, I assume that realistically speaking, almost (the majority) everyone knows that you don't even need this (no mat...