Deal: Google Wifi mesh router currently going for $100 ($30 discount)
The Google Wifi mesh router has received a price cut in the United States. Amazon currently has the device listed for under $100 ($99.99 to be precise), which translates into a discount of around $30, given the usual $129 price tag the router carries.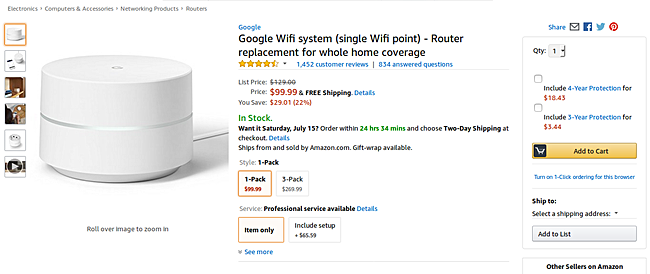 Not only singe pack, but the set of 3 units is also available at discounted rates - $269.99, which is again $30 down from the usual pricing. No information on when the deal ends, so those interested in availing it may have to act fast.
T
Philosophically speaking, well done then.
T
Slightly less (price) so slightly better (value).
A
I don't think it is worth it,just buy a 50$ router that supports 5/2.4 Ghz,or maybe 2 for that price and extend the signal too.