In a limited time offer, the first generation Nokia 6 smartphone is currently going for $199 at Newegg. That, if you compare, is a price cut of $30 given its usual price tag of $229.
As you can see in the following screenshot, you need to use the promo code EMCSPUPU3 to get the discount while making the purchase.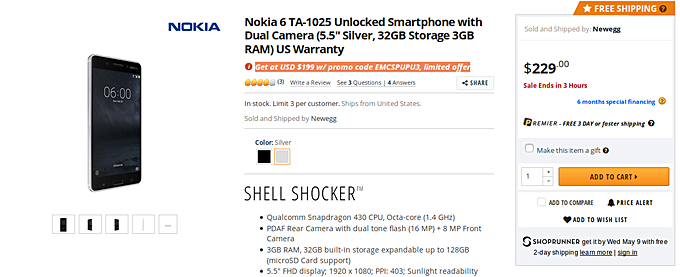 Other retailers like B&H and Best Buy are offering no such discount. Those interested in availing the deal don't have much time as it ends in just a few hours - 3 as of writing.
For more info as well as to make a purchase, head to the Source link below.
C
Man if Nokia is bad you never had a good phone and if you say i am wrong then you are a liar.
?
This shows you know nothing about it. It's running 8.1 and is the strongest phone out there.