The LG G5 is currently going for under $260 in the United States. Specifically, retailer Newegg has the phone (Titan color model) listed on its website for $259.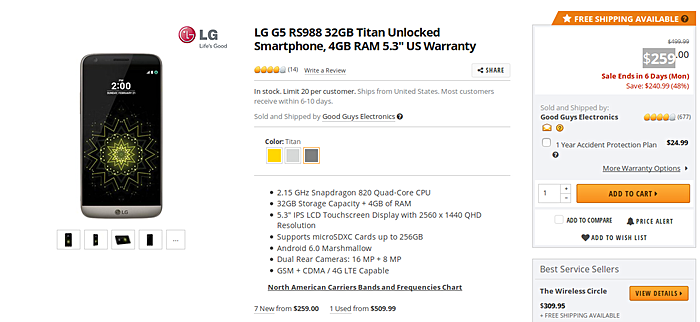 For comparison, LG is officially selling the same model (RS988, Titan color) for $649.99, while other third-party retailers like Best Buy and B&H have the model listed for $300 and $288, respectively.
As of writing, the listing on Newegg says the deal ends in 6 days. For more information, head to the Source link below.
D
If it only had a bigger battery (60h endurance rating) and no I'm not charging and carrying around an extra battery with me I put enough stuff in my crammed pockets as it is.
T
Mr. Tech lover 1, which models do you like?
T
Potential buyers be aware: the loudspeaker on this phone is very quiet. You also have to update the model to obtain an application drawer.