If you are in the US, and are planning to purchase the Essential Phone (PH-1), you might want to check out the deal Amazon is offering on the device - the retailer has the phone for listed for $434.99.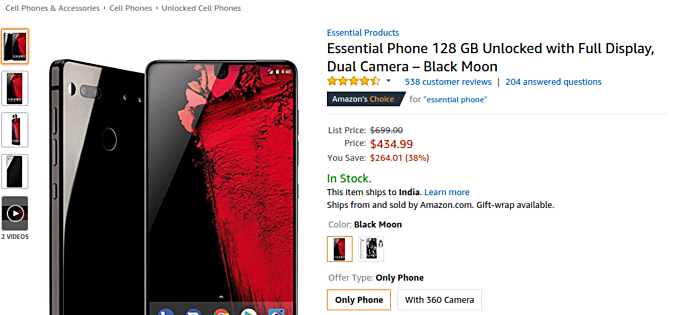 That, if you compare, is down from the $499 price Essential is officially asking for the handset. Agreed, we've seen better Essential Phone deals in the past, but none of those is available now. Plus, $65 isn't a meh discount by any standards in this case.
For more info, the Source link below will take you to Amazon to check this out.
K
Blackberry phone is also made in China
D
you know that huawei, samsung, sony and 90% of all smartphones are from china unless you have a blackberry. Every phone is manufactured in china. You buy saying aluminium build is average than your dismissing pretty much 50% of all smartphones in...