Samsung's DeX dock is now available for $79.99 in the US straight from the Korean maker's website - $70 off its original MSRP. Meanwhile, Amazon will sell you one for $82.99.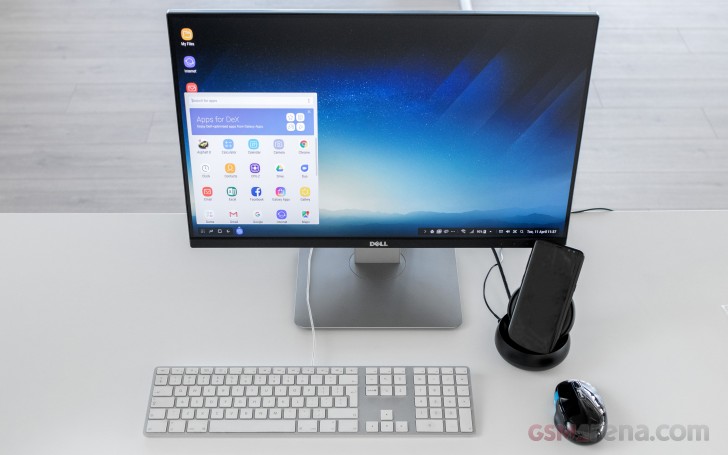 It's the old version of the dock, the one introduced with the Galaxy S8 (but will work just as fine with the new S9 and S9+), that keeps your phone upright. The new dock, on the other hand, lets you use the phone as touchpad potentially saving you from carrying a mouse.
DeX v.2 (a.k.a. DeX Pad) is available on Samsung's website for $99.99, so it only made sense for the old version to get a discount.
Yep. Same, I got both generations of DeX (gift from getting the note 8, and gift for getting the S9) I personally prefer the first gen although the second one looks more elegant. It's pleasure to work with and as you said, keeps the phone amazingly c...
i
not even close. The DEX has a fan that keeps the phone extremely cool, especially while in use and charges also. I have been able to game for 3 hrs straight and the device stays cool. I know too many people with over heating which cause, lags, freeze...
?
$80 for a USB OTG hub basically? You can buy other USB OTG hub for much less.