Huawei is trying so hard to position itself in the affordable-but-good market in Western Europe and United States. Now the Chinese company is having a flash sale for the Honor 6X at its online store.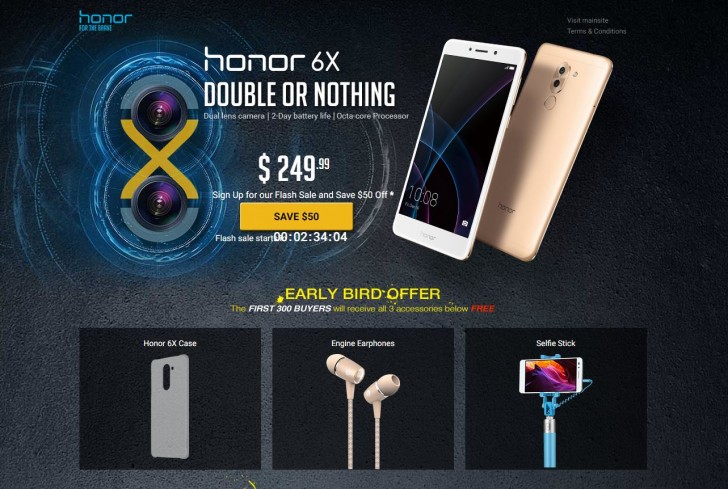 All you need is to head to Honorís site and input an email address. Then youíll receive a coupon code for a $50 discount.
The first 300 people to register also get a case, earbuds and a selfie stick to go along for free.
Huawei takes the time to tell you even more about the device - 6X has 3GB RAM and the battery delivers 1.5 days of heavy usage on a full charge. We are going to do a full review of the Honor 6X to make sure the last number is on point.
D
$200 for a puny SOC. Compare to the Le Eco Pro 3 that had a $249 Holiday sale.
?
May be not selling well so they need to give a discount.
?
It is not 300 people to register will get extra stuff, but first 300 people who manage to hit "buy". Coupon code is HONOR6X17 (all in upper case). I did it....