The Nextbit Robin is an Android smartphone released with its much discussed cloud-based storage feature. The idea is that you can install all the apps you want without running out of space. Apps that you donít use as much and photos are archived in the cloud while you sleep, and when you need them again, they are downloaded in the background.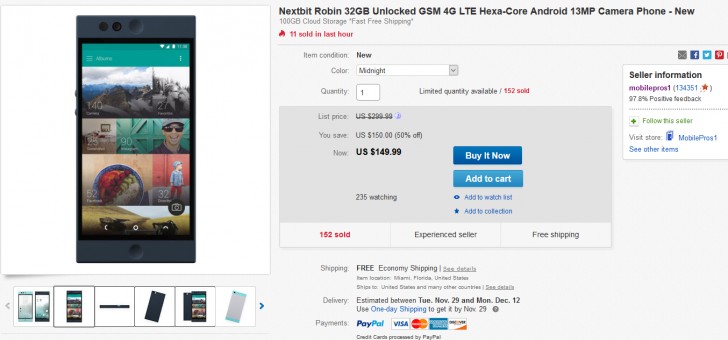 Nextbit sells the Robin at $399, but you can snag a brand-new one on eBay for just $150. Thatís a great deal for an Android smartphone with 32GB of storage, a 5.2 inch 1080p display, and it runs near-stock Android on a hexa-core Snapdragon 808 chipset. Not to mention, the Nextbit Robin is a nice looking phone.
eBay seller mobilepros1 has the Robin and it ships from Miami. Both midnight and mint colors are available, and free shipping is included as well. Oh yeah, and in case you are wondering, Nougat should come to the Robin as the company rolled out a private beta for Nougat not too long ago.
?
don't barge-in, you have different address :p