If you are an owner of a smartphone with expandable storage and you are on the market for microSD cards, this deal could be just for you. Best Buy offers a SanDisk Extreme Plus microSD card for just $29.99, down from $269.99, although SanDisk's official website lists the card for $79.99 (It might have been $270 at launch time?).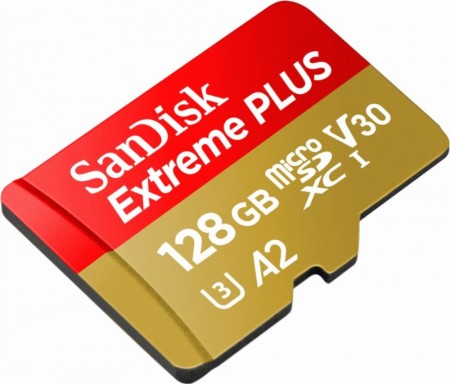 Nevertheless, you get a pretty good discount for a fast microSD with up to 170 MB/s read and 90 MB/s write speeds. That's enough for 4K video recording, which means you can use it for video equipment, not just your smartphone.
F
Does anyone know what happened to the Samsung UFS cards that have SSD speeds? They announced them two years ago now and AFAIK they have never been made available and even their own phones don't have a slot capable of taking them.
B
oh nooo ~~~~~ i used iphone ~!!!!! cant ...... add ....... memory ........ CARDDDDD !!!!!! AAAAAAAAAAAAAAAAAAAAAAAaaaaaaaaaaaaaaaaaaaaaaaaa­aaaaaaaaa ~~~~~~ "fainted"
S
This should help, also you can contact them if you need to: https://www.sdcard.org/consumers/faq/index.html