Deal: Trade-in your Lumia 920/925/1020 and get $150 discount on Lumia 950/950 XL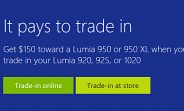 Microsoft is currently running a promo that allows Lumia 920, 925, and 1020 users to trade-in their phone and get a good $150 discount on the Redmond, Washington-based company's Lumia 950 and 950 XL Windows 10 flagship smartphones.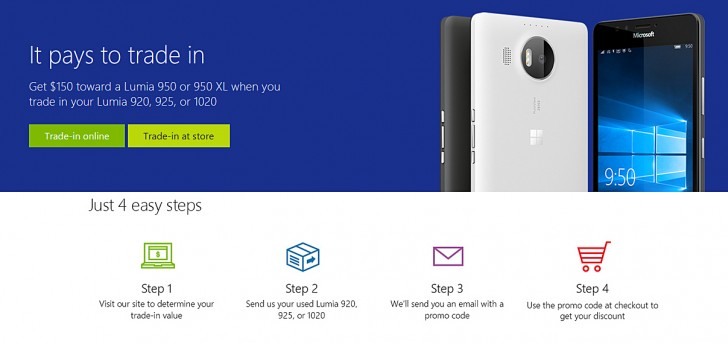 In case you don't know, although the software giant has officially started Windows 10 Mobile roll-out for older devices, the three Lumia's mentioned here are not in the list, meaning they won't be getting the update. Probably, that's why Microsoft has come up with this promo.
Anyway, in case you're interested in taking advantage of the deal, you can do so both online as well as at the company's physical stores. The promo runs through June 30 - for more details, head to the Source link below.
?
fool. you dont want google to track you, but you let m$ tracks you. if google is evil, than m$ is just another evil.
?
How I wish that the 950's had the look and style of the 920/925's Even the $60 Mozo upgrade does not bring them to that level
D
what the stupid offer by the microsoft, i think nokia 920 925 1020 alot more better than 950 model expensive and garbage design. for example 925 is amoled display premium design compare to microsoft lumia. Im waiting for the window 10 with a reasonab...