It's been a great first 6 months of 2020 for Apple, despite the disruptions caused by the pandemic. And the biggest winner according to analysts from Omdia was the iPhone 11, which moved the whopping 37.7 million units in the first half of 2020. That's over 10 million more than its iPhone XR managed last year.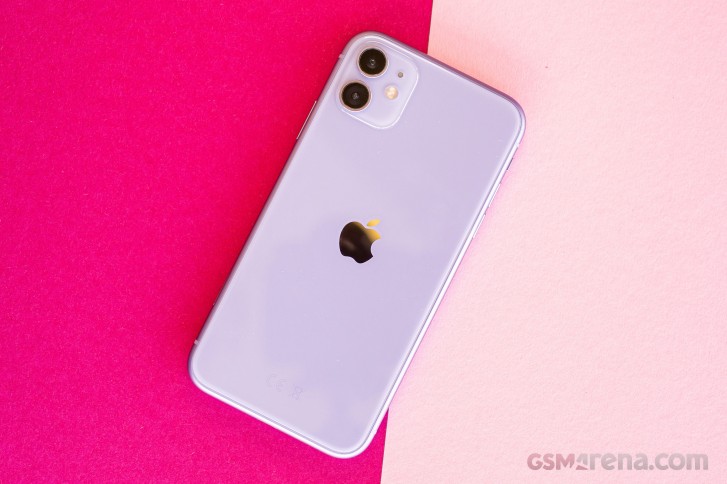 The Samsung Galaxy A51 was a very distant second best, moving some 26.3 million units fewer than the iPhone. Unlike last year when Samsung was making 4 of the top 10 best selling phones in the first half, this time the Koreans had a single entry in the chart.
It was all Apple and Xiaomi, the latter scoring a third, fourth, eight and ninth place with its budget-friendly Redmi phones.
Apple, meanwhile, has shipped 8.7 million iPhone SE (2020) units between April and June and still managed to ship 8 million iPhone XR's. More impressively, give the trying times, the iPhone 11 has sold 10.8 million more units than the iPhone XR did a year ago. Researchers point to the upgraded camera system and the slightly lower starting price of the iPhone 11 (in select markets), compared to the XR.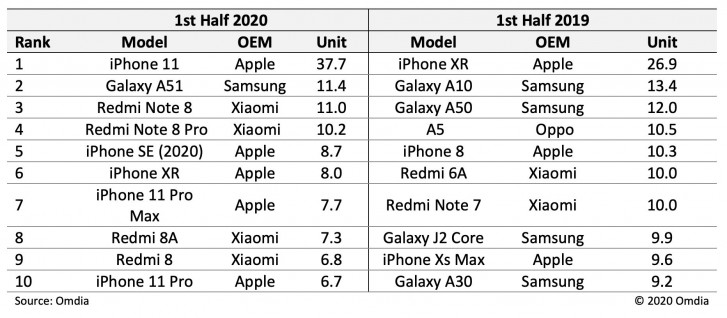 Apple's more-expensive iPhone 11 Pro and 11 Pro Max still made the list of best-selling smartphones in the first half of 2020, shipping 6.7 million and 7.7 million units respectively.
N
Ikr, i used to do that but after I grown up,for me it's so useless and I don't have time to waste just to customise things that aren't important at all. They also became laggy after certain i did some customisations lol. Yahh android phones are good ...
i
Keep living in year 2011.
M
If I told you that I'm actually using iPhone 11 as a daily driver, will this be an issue then? It's a $900 smartphone here. Costs as much as a Galaxy S20. Still running my Samsung until I can replace with another Android.