New Dell Venue 8 Pro comes with Atom x5 processor, FullHD display, for $449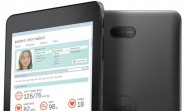 Dell has updated the Venue 8 Pro tablet bringing its specs more than a notch up. Along with that, the new Venue 8 Pro 5000 Series comes with a price to match, at $449 it's twice as expensive as some versions of the predecessor.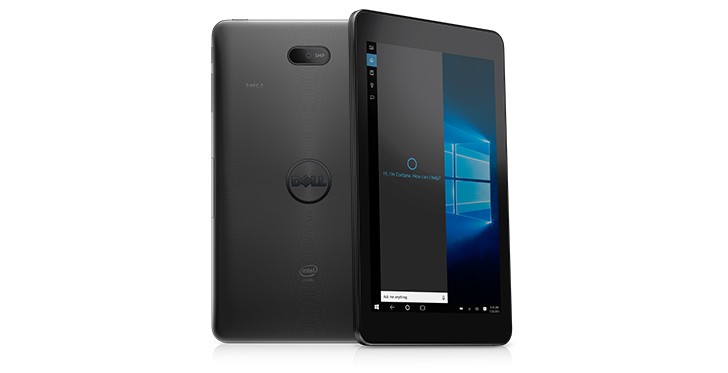 On the hardware end, the new tablet features an 8-inch FullHD display, or rather WUXGA, as the 16:10 ratio results in 1,920 x 1,200 pixels. That resolution, however, seems to be optional, judging by the product page, so the old and coarse 1,280 x 800 pixels might still be available.
What's definitely new is the processor, which is the Intel Atom x5-Z8500 at this point, but we may be seeing the Z8300 at a later stage. There's 4GB of RAM on board, and 64GB of built-in eMMC storage, no other options so far. There is a microSD slot for expansion, though, so storage shouldn't be an issue. Windows 10 Pro is standard equipment, but you could opt for Home, for $50 less.

Either way, you're getting a 5MP rear camera and a 2MP front unit. More importantly, however, there's Wi-Fi 802.11ac with 2x2 antennas, and USB 3.0 with Type-C connector. It's ready for cellular connectivity too, thanks to its microSIM slot, but we gather that will be optional as well. The Dell Active Pen is supported, but not part of the package - it typically goes for an additional $50, but Dell will knock $5 off its price if you buy it with the tablet.
The Dell Venue 8 Pro can be ordered now, but let's hope you're in no rush as will ship in 11-14 business days.
?
Bleh Windows. When will they learn that Windows has no apps? If you want a PC buy a regular laptop/hybrid, this one is an abomination.
D
Overpriced by at least $100. Coincidentally, the Surface 3 (4GB/128GB) is on sale for the same price (MS Store US): -faster CPU/GPU (x7 Z8700) -128GB (instead of 64GB) -better build quality/materials -better form factor (kickstand)