Dell Venue Pro hits it off in the US, sells for 100 bucks on contract

Today, several weeks later than expected, Dell finally launched its first smartphone based on the Windows Phone 7 platform. The Dell Venue Pro is one of the few WP7 handsets equipped with a hardware QWERTY keyboard - and what an unusual keyboard it is.
The Dell Venue Pro was first said to start selling on 8 November but, apparently, it took the company a bit longer to launch it. Anyway, what really counts is the phone is already available, at least in the US, and can be had for 450 US dollars without a contract or for 100 US dollars with a new 2-year contract with T-Mobile.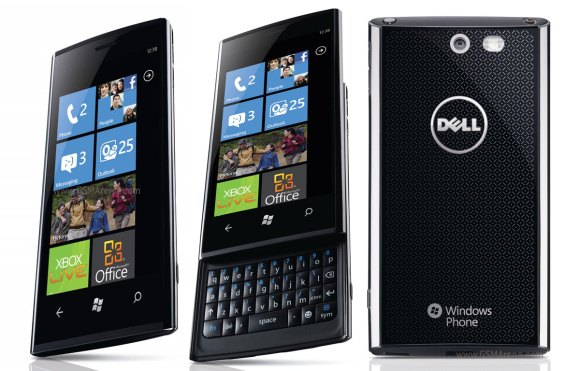 Dell Venue Pro
Apart from packing a full QWERTY the Venue Pro also sports a zippy 1GHz Snapdragon processor, multiple connectivity options (including Bluetooth, however, Bluetooth file transfer isn't supported), and a 5MP autofocus camera with HD video recording.
By the way, the Dell Venue Pro also comes with a Gorilla glass covering the 4.1" capacitive AMOLED touchscreen. As the other WP7-powered devices, the Venue Pro doesn't have a microSD card slot so you'll have to rely only on its built-in 8GB storage.
L
Your gripes are laughable! Have you even seen the phone, much less used it?!? Doesn't have Exchange integration???!? Its call ActiveSync! You can block Facebook & Twitter "friends" from showing up in the Contacts!!! Image resizing is do...
R
It is really funny that the leader in PC OS is nowhere when it comes to MOBILE OS. Looks like BULLOCK CART in the age of BULLET TRAIN. dOES NOT MEAN SPEED but the functionality and usability
?
I've used the WP7 for about 20 days. I love the interface and the people part of the phone. I hate there aren't as many apps as my iPhone, no multitasking, no wifi printing, and no unified inbox.
ADVERTISEMENTS