Dell has built a veritable reputation when it comes to extremely rugged PC's and has now decided to venture into the tablet realm with the Latitude 12 Rugged Tablet. The slate offers an 11.6"screen, which, just like the rest of the unit is protected from water, sand, dust, as well as drops form up to four feet.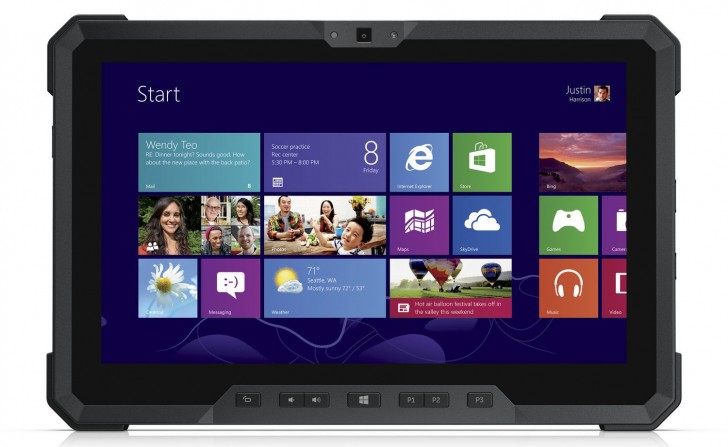 The tablet is powered by a fifth generation Intel Core M processor, has 8GB of RAM and 512GB of SSD storage.
It might not be a number-crunching monster, but the processor is more than capable of handling most any task you would designate to a tablet with an added bonus of spectacular battery management (up to 12 hours on a single charge) and better heat management.
Speaking of getting work done, the Latitude 12 Rugged Tablet boots Windows 8.1, which gives you access to an array of professional-grade software.
The Dell has a few extra tricks up its sleeve - its screen can work gloves and you get some nice accessories to expand it functionalily
There's a GPS module and mobile broadband, as well as a snap-on keyboard, which is just as durable and uses a special pogo connector system.
The tablet should be out on the market by the end of July. As far as pricing goes, there is no official word yet, but rugged tech does tend to go for a premium.
D
This will be the indominus tyranosaurus rex of all tablets...wishbthey included a stylus then i will empty my bank account to get this...nice one dell
?
Try to read it again. It says "5th generation Intel...". Core M is the new Intel processor for computers. The 8gb ram is so awesome. It is practically super tablet. I hope 8gb ram become a standard for tablet and smartphone soon. This will ...
D
Gsmarena don't know what they're talking about sometimes. And that also includes you, unfortunately...