New Apple iPad Air 2 details have surfaced originating from trusted sources within the Apple manufacturing chain. They reveal that the iPad Air 2 is going to be 0.5mm thinner than its predecessor due to a new display assembly. The Apple iPad Air measures 7.5 mm, which means the Air 2 will be just 7.0mm.
In order to make this happen, the display and glass are laminated into a single piece, just like the last few iPhone generations.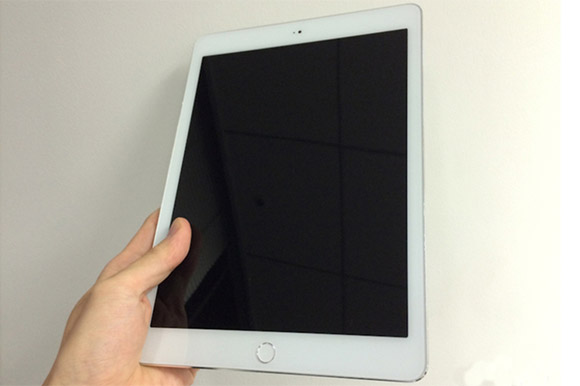 However, the thinness of the tablet has resulted in Apple having to remove the mute/vibration button. The volume rocker buttons are going to be more inset, too. Some of the companies that have been tasked with the job of making the displays are TPK, GIS, Sharp, Samsung and LG, according to The Michael Report.
Furthermore, the speakers now take a single row grill instead of the iPad Air's two. This has made the grill a bit larger than they currently are. The microphones have been switched to a new location just to the right of the camera module and the other is on the left side of the tablet.
The cameras themselves are getting an update with Apple bumping the 5MP unit to an 8MP one and the front-facing camera will now support 720p FaceTime video calls. As for the chipset, the Apple A8 chip is going to take the wheel of the Air 2 complete with 2GB of RAM. Internal storage options are said to be 32GB, 64GB and 128GB.
We should also see the Apple iPad Air 2 tout a TouchID fingerprint home button, NFC connectivity to enable Apple Pay.
At its October 16 event, Apple is also expected to unveil the iPad Mini 3 with similar features to its larger brother. Expect TouchID, Apple Pay and the A8 chipset to be key features of the specifications list. Lastly, Apple is going to talk about its new iMac line-up with higher resolution displays and reveal more details of OSX Yosemite.
?
i just thought of something funny, since everybody is asking "does it bend?" for bending issues, if ever this bends, ill call it IPad Avatar! Air bender!!!
D
I I've had a iPad air since it came out and I got rid of it as sooon as the galaxy tab s has come out and I think the tab s is a million times better than a iPad air
S
It has voice calling and over 2k display
ADVERTISEMENTS