Panasonic announced a prototype of a smartphone they will release globally as part of their plan to get back to the global smartphone map. They teased with a few specs and released rendered images of the phone.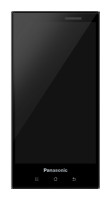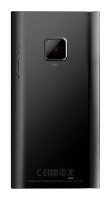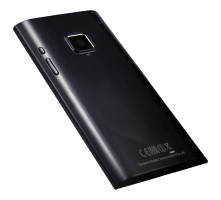 The prototype phone by Panasonic
The prototype features an 'ultra-slim design' but Panasonic didn't elaborate on that. A quick measurement of the rendered prototype images suggests 7.8mm thickness, making it slightly thicker than the Motorola RAZR. The back of the phone is curved into a sort of D shape.
The front is more interesting than the back though - it features 4.3" AMOLED screen with qHD resolution. The bezel around it is rather thin too.
The prototype by Panasonic will most likely run Android (they didn't say it directly, but their plans were of Android smartphones) and will feature NFC and will be dust- and water-proof. We don't know the resolution of the phone's camera, just that it isn't one of those Lumix phone cameras with optical zoom (shame, we really wanted to try out one of those).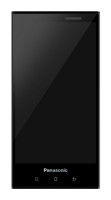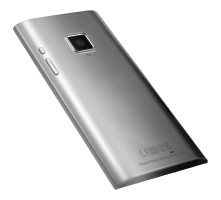 The prototype was rendered in Silver too, though you can't tell by the front
The phone will be launched on the European market in March 2012 and there will be more to follow it. Availability of Panasonic's smartphones will be expanded globally later on. They aim for 1.5 million sales in 2012, a number that will grow tenfold by 2016 (at least according to their plans).
p
Search on Wikipedia.. OLED is SONY technology, AMOLED is Samung technology. AMOLED Will never come if OLED don't too
?
This will never happen as this will only lead to the use of screen produce by other company .
?
Clear back Amoled = Samsung Amoled you Nokia fanboys ignorance makes me sick. 90% of AMOLED is manufactured by Samsung currently and Nokia doesn't have a display factory. Nokia just bought up Amoled and re-nmae it around. Of course it is id...
ADVERTISEMENTS