DeviceAtlas: iOS more popular in English-speaking countries, India rediscovers love for feature phones
Analysts from DeviceAtlas just published their Q1 2018 report on smartphone usage and the numbers reveal some interesting trends. According to the report, devices with 4 GB RAM increased their presence in 19 of 20 observed markets, while Android lost ground to iOS both in developed markets like the US and in developing ones like Egypt.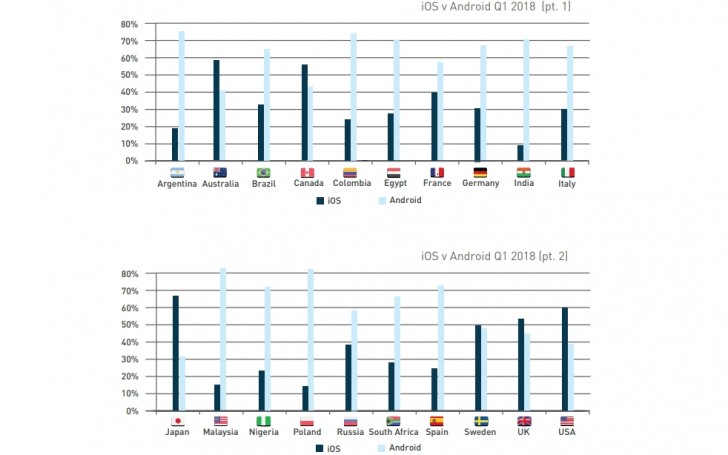 A big exception is India where Jio Reliance reintroduced feature phones with 4G and KaiOS, and reached 15% market share, beating Apple into third. DeviceAtlas says that even though feature phones are still part of the mix across markets, nowhere they had the same impact as in India.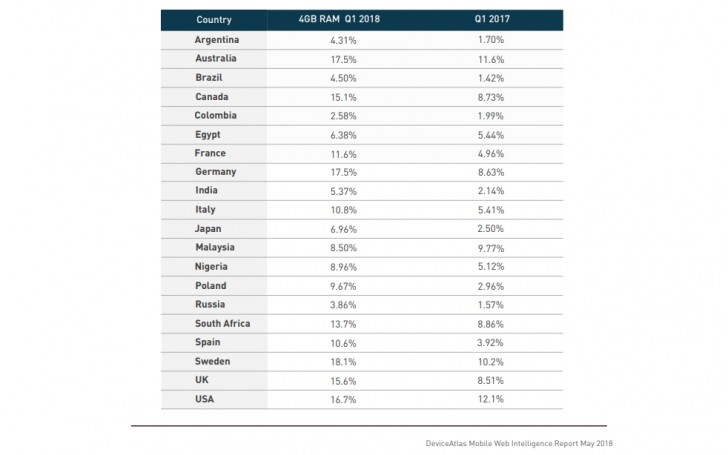 Statistics also revealed that the 1 GB RAM devices are no longer the most used. Users decided to opt for 2 GB units due to the increased interest in running multiple apps, smoother experience, AR and VR processes. Malaysia was the only one country where 4 GB RAM devices actually declined in usage from 9.77% in Q1 2017 to 8.5% this year.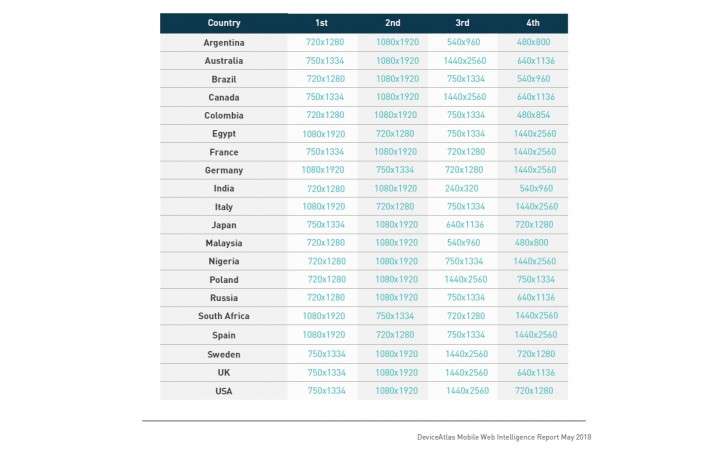 Screen resolution was also covered by DeviceAtlas. The most popular phone of 2017 was the iPhone 6 and therefore making the 750x1334 the most used resolution. HD, Full HD and QHD are more popular among Android devices and they are seen as the top ones in countries with prevailing Android usage. India once again is an outlier with 240x320 being the third most popular resolution.
R
we can see your presence of mind from that commect brother. seriousely you think that people are stupid just because they use the phone they want? if some one who have money to buy a 1000$ smart phone(90% of them) i can say that he has a good job and...
?
nope. filipino speak nihonggo japanese speak tagalog
?
Yeah like gestures from bb10, the file explorer or the UI by Xerox. Oh wait...
ADVERTISEMENTS