Apple might have a MacBook Pro refresh on its agenda for the WWDC conference. The current Pro's shipping dates were just pushed back to the day after the keynote on June 5.
That could be a strong indication that Apple will announce a refresh of the Pro line during the keynote. Don't expect any big changes, the refresh will likely just include Intel's faster Kaby Lake chips and perhaps a Pro with 32GB of RAM.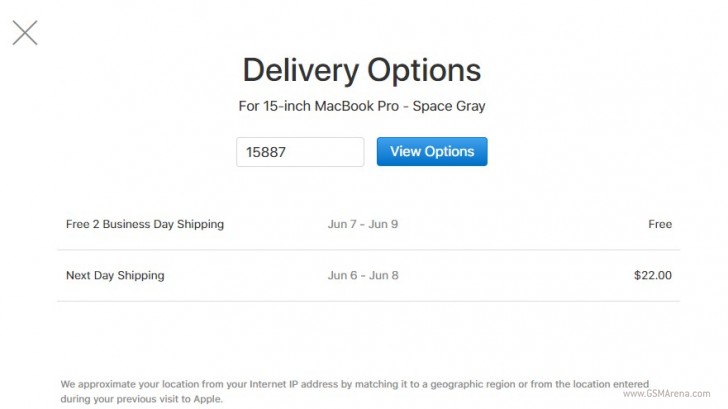 The new shipping dates affect the 15-inch MacBook Pro across a few countries - the US, Germany, France and the UK. The 13-inch MacBook Pro is readily available for next day shipping, which could mean that it won't get refreshed.
Aside from the 15-inch MacBook Pro Apple is expected to refresh the 12-inch MacBook, too.
Laptops aside, we expect to see a new 10.5-inch iPad Pro and a Siri speaker too.
So if you're in the market for a new Apple laptop it's probably a good idea to wait a couple of days and see what happens.
S
This product's aimed for consumers that want the styles, prestiges, and a moderately-high day-to-day performance in a light and thin case without breaking their back and/or arms. Sure, the price is high. With that amount of cash you could get a ver...
?
Let me guess as well I bet you can't play heavy PC ganes due to weak hardware!!!
F
Let me guess, it's $2000 - 3000 USD for the entry level model?