It was odd to hear that a Finnish band used a Samsung smartphone to record its music video, but it seems that Nokia had its own little concert. The Nokia Blog is reporting there was a private concert in New York featuring Ed Sheeran (who works with Taylor Swift) and the audience was handed Lumia 920s to shoot photos and videos.
But there were a few devices with bumper cases on tripods that seemed to match the description of the unannounced Nokia Lumia 928. One of the main advantages of the 928 over the 920 is the xenon flash which you can almost see in the photo below.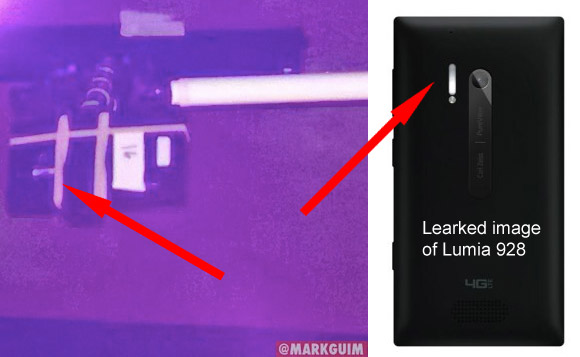 Another thing to notice is that the 3.5mm audio jack is on the left - it's centered on the 920. The top of this device seems to have a microUSB port in the center instead (it's at the bottom on the 920).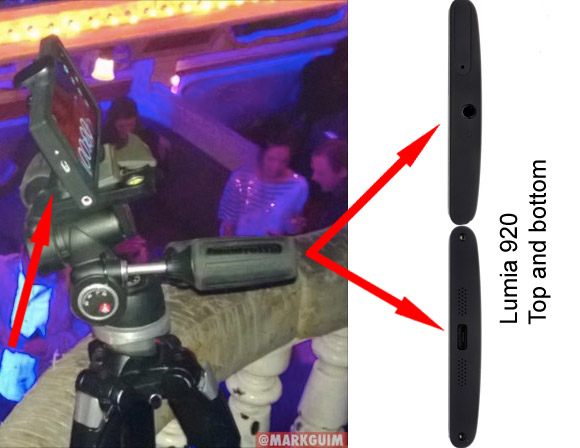 This is not in any way a 100% guarantee that we're seeing the Nokia Lumia 928, but this could be the shooting of a promo video (to showcase the low-light shooting capabilities of the 928 perhaps). Nokia does have a Lumia event planned for May 14, so we'll find out if that's the case.
H
All these emotions...... Its only a phone
t
Nokia run like hell to catch up with Apple and Samsung but look like they far behined , it's realy cutting thtought industery
?
Most of nokia phones have 1 or more components manufactured by samsung
ADVERTISEMENTS