Different version of Asus ROG Phone 5 at TENAA: screen replaces the Tencent logo on the back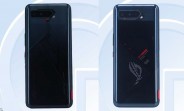 The Asus ROG Phone 5 is back at TENAA... sort of. This is the I005DB, while the unit seen in the previous leak was the I005DA instead. The B model has a noticeably different back from the A model, the LED-backlit Republic of Gamers logo is gone and other decorative elements are slightly different (check out the side-by-side comparison below).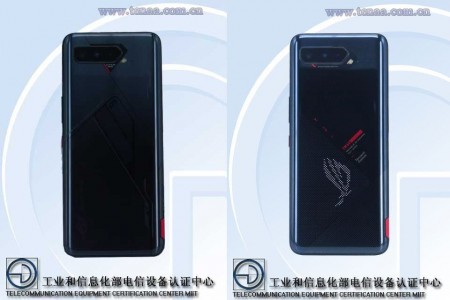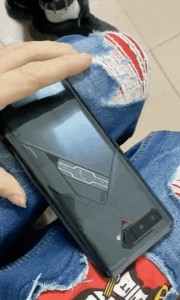 Asus ROG Phone 5: B-model (left) and A-model (right) • The rear screen showing an incoming call icon
A closer look at the back of the A model reveals a small Tencent Games logo. For the last couple of years now Asus has put out a Tencent-subsidized version of its gaming phone and the upcoming model is no different.
This then means that the B model is the mass market version that we will see globally. Notice the little triangle under the camera on this version. This matches with the unit seen handled on video, which had a small secondary display on its back.
Judging by the positioning of the Tencent Games logo and other decals, that version may skip this secondary display (that makes sense, it's typically the cheaper phone). This display is more easily seen in these hands-on photos.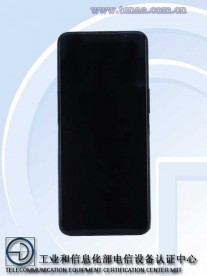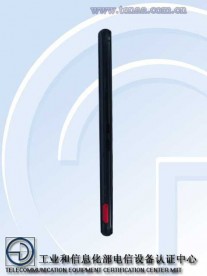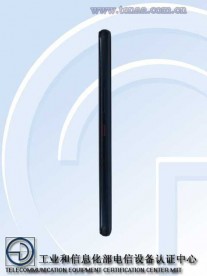 Asus ROG Phone 5 (I005DB), photos by TENAA
That aside, the specs should be identical – from the Snapdragon 888 chipset with 16 GB of RAM, through the 6,000 mAh battery with 65W charging to the 6.78" AMOLED display with 144 Hz refresh rate.
J
Why do u need a secondary screen at the back if you use your phone most of the time lol. This is just a hype but it's useless imo. Hope ASUS could come up to an upgraded design for ROG 5 before finally releasing it in the market.
?
I'd rather it be FHD. QHD just waste battery powering more pixels than your eyes can even see. My mate 20x with 7.2" screen is only FHD and it looks fine.
M
Calling it NOW. That toy screen on the back will be a useless POS. Should have left the RGB ROG logo where it was.
ADVERTISEMENTS