Apple users have gradually become more sensitive to the size of their iPhones – some want to go big, others prefer small phones. Back in June we looked at some leaked dimensions for the iPhone 7s duo and the iPhone 8. Now that we're closer to launch – maybe just two weeks away – it's time for another look.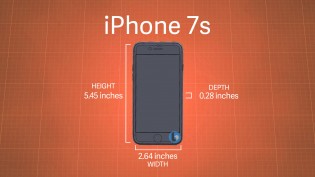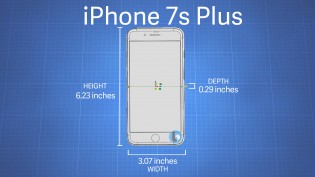 iPhone 7s and 7s Plus dimensions (rumored)
The dimensions are basically identical to what we saw earlier, off by just a tenth of a millimeter here and there. Compared to the outgoing generation of iPhone 7, the dimensions are slightly bigger.
| | | | | |
| --- | --- | --- | --- | --- |
| (in mm) | iPhone 7 | iPhone 7s (alleged) | iPhone 7 Plus | iPhone 7s Plus (alleged) |
| Height | 138.3 | 138.44 | 158.2 | 158.37 |
| Width | 67.1 | 67.26 | 77.9 | 78.1 |
| Thickness | 7.1 | 7.21 | 7.3 | 7.41 |
Of course, neither the iPhone 7s nor the 7s Plus is due for a screen size upgrade, so the bezels will remain the same size. What will Apple achieve by increasing the internal volume, even if it's just a tiny amount? Tune in on September 12 to find out.
s
That's the cycle of a wealthy, or at least, economically comfortable person. Changing your car every 3 years is quite a feat in this economy, I couldn't do that. But I change my smartphone every 3-4 months ;)
?
For your statement to be true,they shouldve been sh!t from begining. You can cry a river as you wish,but after a year of its reliase iphone 7's are still the benchmark against which any new phone is compared today.It must be frustrating for you,but...
D
IPhone have had high resolution screen since 2010. "Still new iPhones will sell like a hot cake. This is the power of branding and marketing" No! It's the power of great products which people absolutely love to use, so they keep buying same...