The small realm of ultra luxury Android smartphones appears to be getting bigger and bigger, folks. The credit for the latest addition to this exclusive club can be given to the fashion powerhouse Christian Dior.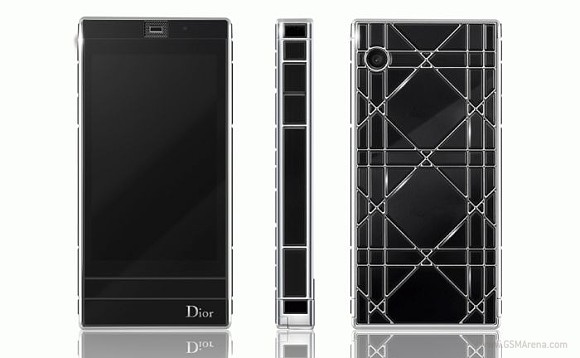 While this is not the first take of the company on a mobile phone, it surely is its first touchscreen smartphone. We are not exactly familiar about the Android version which the device is running, but we believe that, on this occasion, it is not the phone's most important feature.
Only 99 pieces of the Dior Phone Touch are made, using the finest materials possible such as sapphire crystal, steel, gold, diamond and mother-of-pearl. The device reportedly features a unibody design and supreme levels of craftsmanship.
As far as specs go, there is a 3.2" screen with 854x480 pixels resolution, a 5MP camera, microSD card slot, and full connectivity suite on board. There is no info on the CPU of the device. The luxury phone's battery has the lowly capacity of 900 mAh but, we figure, the charger of the device will be great looking as well, so you won't have to worry about using it often. All this luxury goodness comes in a small package which measures at 103.1x50.3x12.8 mm, and weighs 137 grams.
Like we already mentioned above, we are not certain about the Android version of the Dior Phone Touch. We do however, know that it has been heavily Dior themed, including the device's sounds.
Interested? You can try and snag an "entry level" Dior Phone Touch right here for €3900. In case you are out of luck in this online store, you can check for availability directly from Dior. We found a diamond encrusted example of the phone for £ 85000 here.
?
nice phone yaar.....gonna buy 10
t
Nice phone. I'll take 5.
c
Yeah .. Its reworked GD880 only ... I happen to know the software very very closely.. Its just UI changed and customized to DIOR requirement and Google Maps added .. rest are same ..
ADVERTISEMENTS