The screen is typically the most difficult component to replace on modern phones. So what does that mean for the vivo NEX Dual Display? The disassembly process is quite tricky, here's a quick overview (you can find the step-by-step process by following the source link, but it's in Chinese).
The good news is that you don't need special tools, the usual set of screwdrivers (Phillips and Torx) and a spudger will get you in. However, the screens are glued on, so you'll need a heat gun. But we'll get to that.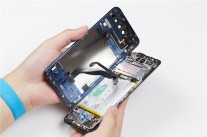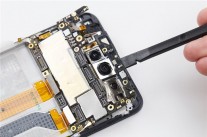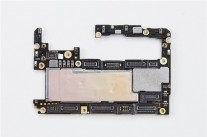 Taking off the back panel • Disconnecting the cameras • The motherboard is pretty busy
The back panel holds the secondary screen and attaches to the motherboard with ribbon cables. The motherboard itself is pretty busy as the screens and three separate camera modules hook up to it, plus antennas and assorted other components.
Here are the cameras. On the left is the 2MP f/1.8 night camera (with huge 2.9µm pixels), then the 12MP main shooter (f/1.8, 1.4µm) and on the right is the 3D ToF camera.

Once everything is disconnected and removed, the screens can be separated. This is no easy feat and requires a heat gun to separate the display panels.






A heat gun is required to unglue both screens
All in all, the vivo NEX Dual Display is a complicated device to disassemble and put back together again. Repairs are best left to the pros.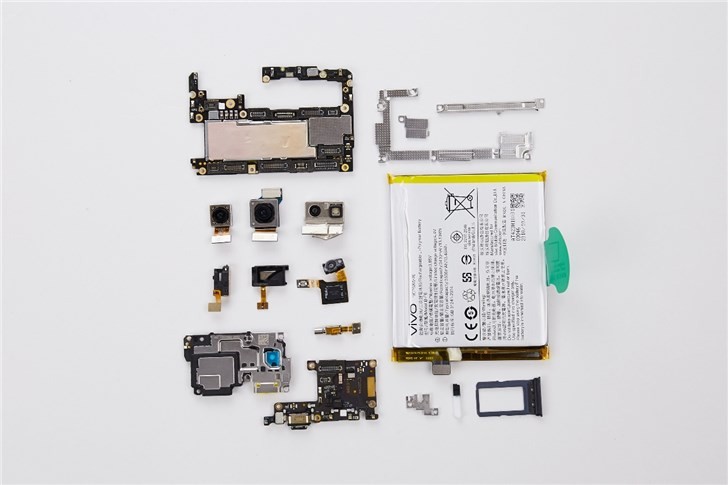 All the internals
Same!
Snaps off, like a little Lego