Final thoughts
Reviewing the Doogee Mix has been a rather different experience from what we're used to and unless you cross beyond a particular buyer's mental threshold, shopping for one will be as well.
The phone's flaws are pretty apparent, once you poke underneath the shiny PR exterior, so is its obvious Xiaomi Mi Mix-centric marketing ploy. If not that, we can always ridicule it on grounds of obscurity of the Doogee brand alone - easier still.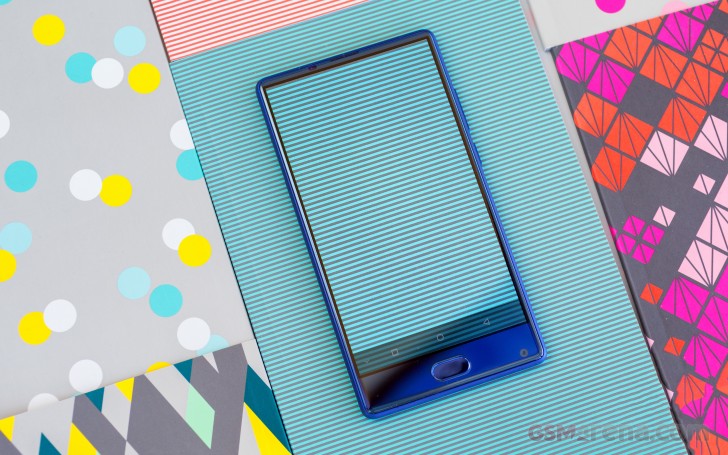 But is still has its own little market niche under the sun and a pretty vibrant and active one at that: Maze Alpha, UMIDigi Crystal, Bluboo S1, IDWell D10... these are all smartphones which you may not have heard of but they battle it out to win the heart of the budget-conscious and yet picky customer. Hence, it's only fair that the Doogee is judged compared to its peers. We have zero experience with those so we've done our best to review this phone as objectively as possible having in mind its sub-$200 device.
With that disclaimer out of the way, our objective conclusion is that the Doogee Mix presents a great value hardware-wise, but it's mostly let down by bad software.
Key test findings
The Doogee Mix is not really as bezeless as the Xiaomi Mi Mix, but the design is still impressive and well executed. The physical button/fingerprint reader on the front is a nice touch and so is Gorilla Glass 5 protection on both sides.
Battery life is average. The 16nm Helio chip, coupled with 720p AMOLED panel can do better, but really poor web browsing performance drags the overall rating down.
Display is about average in brightness and sunlight legibility. It is also not very color accurate, but still offers deep AMOLED blacks and very punchy colors, if you are into that. The 720p resolution is spread a little thin over the 5.5-inch screen so fine details such as icons and UI elements look a little soft.
DoogeeOS is still in its infancy and is very poorly optimized. Slow-downs and unresponsiveness are common in the UI. Some features work at time and refuse to work other times. There is a decent amount of bloat and and the UX style is inconsistent. The English translations are comically bad in this version of the ROM.
Performance is really solid from the MT6757CH, regardless of whether it is technically categorized as a Helio P20 or P25 chip. Poor OS optimization still affects some applications and real-world usage scenarios. Games that do manage to run without issues, typically run very smooth in the native 720p resolution.
Audio output is really bad, potentially due to a software bug that won't let us disable some system-wide equalizer. This doesn't mean it would sound bad, it's just way off based on our testing standards.
Due to its compact size, the main camera on the Doogee Mix is rather disappointing. It lacks detail and sharpness in stills. Noise as an issue as well. The phone also struggles to sustain proper focus and consistent exposure in stills and videos.
4K video capture is technically available, but only usable if the phone sits really steady and there isn't a lot of movement. In any other use case, the footage comes through quite stuttery. Colors are nice and accurate, but detail is lacking. 1080p video works better all around. The 3gp capture format is really old.
It's a shame really. And since the aforementioned devices generally appear to offer only slight variations in specs, our best advise you to try and find real-world examples of how responsive they are in every day tasks.
If you would rather pick up something with more of an international face locally, there are a few options out there. Sticking to a budget of $200, it is definitely wise to hit up your carrier and see what subsidized deals it potentially has to offer.
As for the SIM-free market, the Xiaomi Redmi 4 throws in an octa-core Snapdragon 435 and a bigger battery on top of the Redmi 4a specs for just a few extra dollars. It is well worth, since that puts it a lot closer to Doogee Mix territory in terms of performance.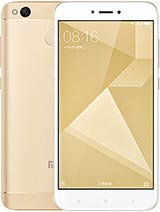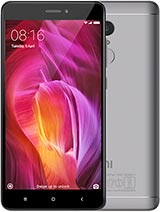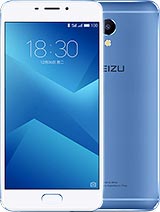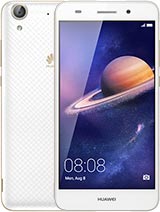 Xiaomi Redmi 4 (4X) • Xiaomi Redmi Note 4 • Meizu M5 Note • Huawei Y6II Compact
The wildly popular Xiaomi Redmi Note 4 also adds a few extra inches to the display and an amazingly efficient Snapdragon 625 chipset (in some versions), really closing the gap with the Doogee. The Meizu M5 Note and somewhat obscure, but still impressively good value Huawei Y6II Compact deserve a mention in this group as well.
If an AMOLED screen is a must, last year's Samsung Galaxy J7 (2016) is still a solid pick. If you do your shopping right and get the 14nm Exynos 7870 variant, you can expect near Doogee Mix performance with the added bonus of truly impressive battery endurance.