Finally, Motorola has updated its DROID RAZR and RAZR MAXX smartphones to Jelly Bean. Mind you, the update brings the devices to Android 4.1.2, and not 4.2, but it's still a push in the right direction.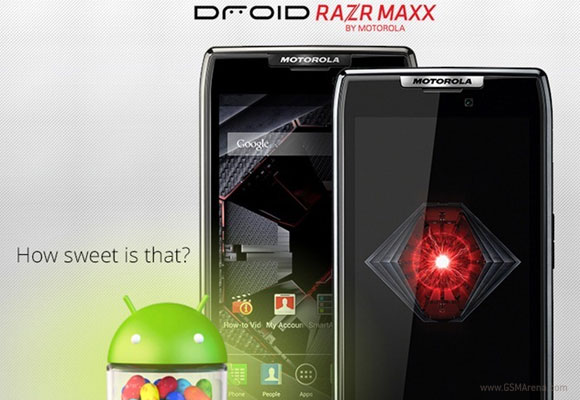 Weirdly, or rather not, the update does as much shredding as adding new features. The usual Moto software such as the My Music, My Gallery as well as Weather and World Clock widgets are now history. So is MOTOCAST altogether, for that matter, as are the My Gallery and My Music apps, which are now replaced with the standard Google Gallery app and Google Play Music, respectively.
Nevertheless, there are some goodies that Motorola has added (apart from Project Butter, Google Now, richer notifications and voice search). Google Maps requires less time to get a GPS signal lock, and the cameras of the DROIDs boast improved image quality and better contrast and detail. The Panorama Mode should be more intuitive to use as well.
The firmware update should hit Verizon users starting today and bring their software version to 98.72.16.XT912.Verizon.en.US. Happy updating!
R
I also from Indonesia, need update soon..
d
thankyou motorola..but we from asia. so when my razr xt 910 update to jelly bean? I am from Indonesian.
R
Srilanka coming under ASIA only, tats not U.S so wait
ADVERTISEMENTS