Dropbox officially launches Paper globally, releases Smart Sync for businesses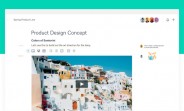 Today is a big day for Dropbox as it has announced two launches - a new service and a new feature. Dropbox Paper is this company's answer to the rise of Google Docs. It's a tool that's built for managing workflows that masquerades as a note-taking app. You can use it to write stuff, of course, but on top of that it can manage and assign tasks, and it has the ability to auto-generate presentations in Keynote and other such apps.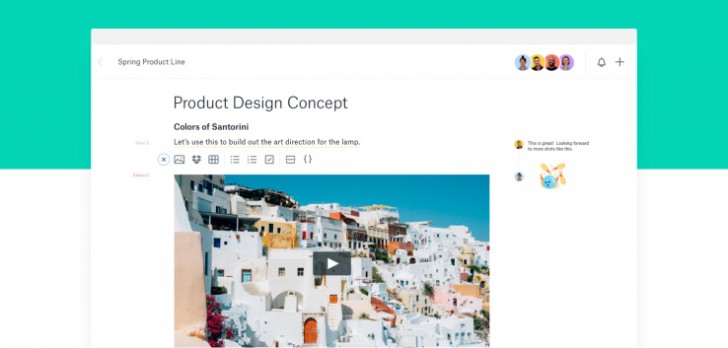 Dropbox Paper
Paper launched in a closed beta in the second quarter of last year, and then that turned into a public beta in Q3. Starting today, it's available for all Dropbox users globally, and it's been localized in 21 languages.
Smart Sync on the other hand is a feature that lets you access files that are only stored online 'in the cloud' on Dropbox as if they were local. This means there's no need to sync them first and download them to the device you're using - you will interact with the cloud-stored file, but will find it in your file manager of choice on your computer. The files behave just as you'd expect them to if they were stored locally.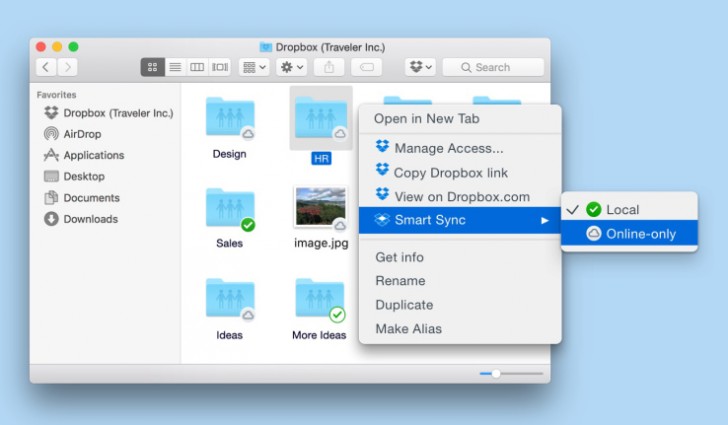 Smart Sync
This functionality is currently only available for business and enterprise customers, and there's no telling when it will trickle down to individual users. The key selling proposition here is that many businesses work with big files, but getting many of those onto every employee's computer will result in storage space issues on those devices. Smart Sync alleviates any such problems.
Obviously, you need an internet connection for this to work. You can collaborate on Smart Sync files across macOS and Windows devices.
?
google drive is 16 Gb and free. last time i used, dropbox was only 2 Gb. meh
D
No free storage bonus for signing up? Meh.
D
Meh. Google Docs is enough and it is perfectly fine.