Nokia never releases new mobile phones without proper introduction. The Nokia 114 is either the first exception or the administrators of Nokia's Indian website have jumped the gun publishing this one.
Last month's Nokia 109 is an equally cheap entry-level handset and it was announced with the usual fanfare, so we'd take a guess and suppose some overeager hands published the 114 earlier than expected.
Speaking of the Nokia 109, the 114 si like its twin. Both have exactly the same size and design, though the Nokia 114 is a few grams heavier. Both have identical 65K color screens with resolution of 128 x 160px with a 1.8-inch diagonals. The 114 however, adds the extra Dual SIM functionality plus a handful of other extras.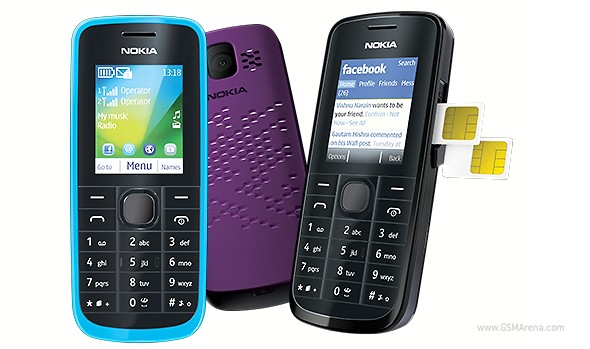 First off, the Nokia 114 comes with a beefier 1080mAh battery, though even with it, its rated standby time is around 20% less. But that's understandable with two GSM radios inside.
Then the Nokia 114 tops the 109 functionality with a VGA camera with QCIF video. And finally, there's the added benefit of Bluetooth 2.1 connectivity, which the 109 lacks.
Come to think of it, feature-wise, the Nokia 114 is much more like the already announced Nokia 112, which however has an even larger battery and is slightly larger.
Some hawk-eyed readers (thanks, Towhid) have spotted uncanny resemblance to the Nokia 110, which has the same specs, but slightly different looks. This one is also a wee bit slimmer than the new Nokia 114.
From what it seems, the Nokia 114 doesn't have a full replica out there, so it's a genuinely new phone.
The Nokia 114 seems to only be available on Nokia's Indian website, so that should tell us something before we hear more about its regional availability. And we're yet to learn about its launch schedule or pricing.
Now who said nobody ever announces new products in December?
Thanks for the tip, Vishal!
:
*** nokia browser is showing conflicting apps
P
It is very weked and bad phone, it is not a good phone
ADVERTISEMENTS